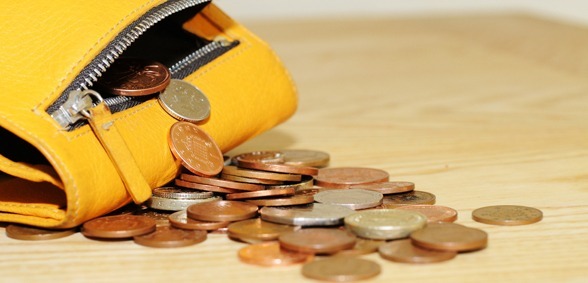 An NEU survey has highlighted issues facing independent school teachers and assistants, finding that they are facing real-terms pay cuts and working too many hours
The National Education Union's (NEU) 2018 independent sector pay and conditions survey has revealed that pay in private schools is failing to keep pace with inflation, and that staff continue to experience high levels of workload – much of it unpaid.
This September, just one per cent of independent sector teacher respondents stated that they received a cost of living increase that matched, or bettered, the 3.5% state-maintained teacher award recommended by the School Teachers' Review Body.
Worse still, 21% of independent sector teachers and 15% of support staff reported that they received no cost-of-living increase at all.
The  survey showed that the most common pay award in the sector was in the range of 1.1% to two per cent, with 34% of teacher respondents and 38% of support staff actually receiving this amount.
This level of pay fails to keep pace with the rate of inflation, as measured by the Retail Price Index (RPI), which stood at 3.3% for the year to September 2018. This means a cut to living standards in real terms.
There is growing concern among NEU members about the decline in their living standards – and, while pay fails to keep pace with inflation, workload is still on the rise. 68% of teachers said that it had increased since last year. On top of that, almost two-thirds (65%) of respondents stated that they worked three or more evenings every week during term time.
41% of independent sector teachers who responded to the survey reported working every weekend, and a further 30% of teachers said that they 'regularly' work at weekends. 83% put this down to workload, with 61% saying that this weekend work was either 'expected' or 'demanded' of them.
Commenting on the survey results, Dr Mary Bousted, joint general secretary of the National Education Union, said:
"Staff morale is being damaged by below inflation salary increases and burgeoning workloads. With pay awards lagging behind the state sector, this year could prove a watershed for many independent sector staff.
"Frustration over pay, combined with growing confidence from our enhanced membership of over 30,000 working in the sector, means that more and more NEU members are getting organised at school level, and asserting their rights to collectively negotiate their pay and working hours.
"Employers need to refocus on their biggest asset: their hard-working staff. They can do this in two ways. First, by carrying out a workload audit of all staff to ensure manageable workloads, adequate rest periods and appropriate recompense. Second, pay should be increased, as a bare minimum, in line with RPI."
Don't forget to follow us on Twitter, like us on Facebook, or connect with us on LinkedIn!