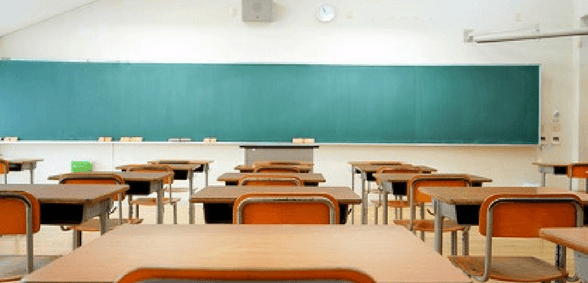 As reported by the Belfast Telegraph, one Belfast school has no language pupils at GCSE or A-level at all and general interest in these topics continues to fall
A school in north Belfast has no students currently studying languages at either GSCE or A-level.
This news comes as part of a new report which shows how much the number of pupils learning modern languages has plummeted.
The British Council's first Language Trends Northern Ireland report surveyed over 300 primary and post-primary schools and found that the most-taught language in school is now Spanish, followed by Irish and French.
Between 2010 and 2018, languages at GCSE level in Northern Ireland dropped by 19%.
Take-up of French fell by 41%, while German fell by 18% and Spanish rose by 16%.
At A-level, French declined by 40% and German fell by 29%.
Many of the surveyed respondents said they believed languages were no longer valued across the UK, despite the fact that more diverse languages – such as Mandarin and Arabic – are now available to learn.
Head of modern languages at Belfast Boy's School, Linda Parra, said: "We currently don't have any pupils at A-level or GCSE studying languages.
"It's not like the pupils don't have an interest; in Year 8 they're really keen and the Modern Language Club for Years 9 and 10 is really popular, but they only do an hour of languages a week, so it would have to be a very a brave pupil to take languages on at GCSE.
"For me the main worry is grading at GCSE and its level of difficulty. Pupils are discouraged from taking languages as the main priority is for them to pass in maths and English.
"I believe children should be learning languages at primary school – even just 10 minutes a week – so that when they come here they are more familiar and have built up some of the basic vocabulary."
Paul Porter, head of modern languages at Belfast Royal Academy, said that the more commonly-taught languages, like French and German, are falling out of favour versus heavily-promoted STEM subjects.
"Students are now taking subjects that are easier to pass and no longer see the relevance and value in languages," he said.
"They know the language courses are more rigorous in terms of their demands, which is turning them off."
Lynne Rainey, PwC student recruitment lead in Northern Ireland, says learning a language is a skill that must be kept alive.
"At PwC we currently have over 20 language groups. Spanish is our most important language, but we are seeing an increasing need for languages such as Arabic and Mandarin and emerging languages such as Portuguese and Russian," she said.
"We tend to have to recruit people from outside Northern Ireland and 40% of our roles are currently filled by people not from here.
"That's a big statistic and there is definitely a gap in skills, especially in non-traditional languages such as Arabic or Mandarin."
Don't forget to follow us on Twitter, like us on Facebook, or connect with us on LinkedIn!