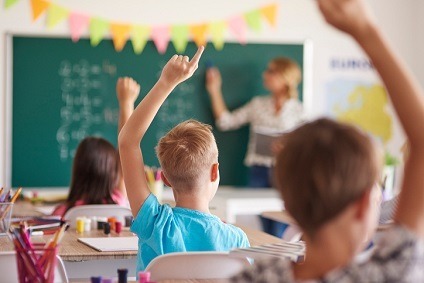 CREDIT: This story was first seen in Tes
More state school leaders will consider moving abroad because of growing 'disgruntlement' with the profession in the UK, says recruitment boss, Tes reports.
More frustrated state school leaders will consider jumping ship to international private schools in the light of funding cuts and policy changes, an education consultant has predicted.
Russell Speirs, CEO and founder of RSAcademics, which operates recruitment services for heads and teachers, believes the pressures in UK state schools will make international postings look "shinier".
Speaking at the Westminster Education Forum on UK education abroad, he said: "We think there will be an increase in demand from people in the maintained sector because of the disgruntlement with the profession in the UK.
"There are some real challenges in terms of funding for British schools in the state sector and constant changes make it, I think, very frustrating for a lot of people working in the state sector in the UK.
"This will make the attraction of an international posting a little bit shinier."
Speaking to Tes after the seminar, Sakina Zafar, director of academic development at the Council of British International Schools (COBIS), said that, anecdotally, it had seen a rise in the number of teachers in UK state schools in recent years who were interested in working in an international private school.
"There is a significant number of teachers from the UK looking to move internationally," she said. "The salaries are good but it is the work-life balance that motivates them.
"For example, some go to Thailand where they earn less than here, because the quality of life is better. And some feel the education system in the UK has lost its way. They are disillusioned."
However, there are concerns that there will not be enough high-quality school leaders and teachers to meet future demand in the sector. The number of students and teachers working in international schools is expected to double in a year, according to ISC Research.
But, speaking at the Westminster Education Forum on Tuesday, Ms Zafar added: "We need to attract more teachers. [It is] becoming an increasing concern."
And some COBIS members are worried that it will be harder to attract teachers after the government changes the standards to which it holds British schools overseas accountable.
Tes revealed that half of the 140 British international schools that currently benefit from an official government badge of quality, which helps them to attract teachers, will have to lose the seal of approval because of the standards.
From September, schools will only be able to receive the kitemark if they encourage respect for people with protected characteristics as set out in the Equality Act. Heads working in countries where homosexuality is illegal say that adhering to this British value could result in them being imprisoned or deported, or their school being closed down.
Don't forget to follow us on Twitter, like us on Facebook, or connect with us on LinkedIn!