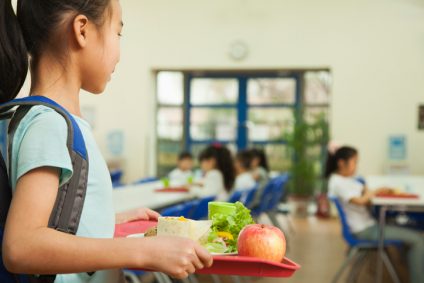 Not all eligible children are taking advantage of the free school meals scheme in Wales – something which could impact school budgets, according to the BBC
A head teacher in Anglesey is urging parents to take advantage of free school meals, as the stigma attached to them is impacting school budgets.
Nearly 65,000 pupils between the ages of five and 15 in Wales were eligible to claim free school meals last year, accounting for 17% of pupils.
Of that 17%, 88% actually took on the free meals.
Schools receive an additional £1,150 for every pupil on free school meals, but this cash could be in jeopardy if parents don't get over the negative connotations – or what a Bangor University study refers to as "rural pride".
Adam Williams, head of Ysgol Uwchradd Caergybi in Holyhead, said that 21% of his pupils claim free school meals. However, he estimates that that 43% have been eligible at some point, meaning over half weren't taking part in the scheme.
Many parts of the town are classified as 'deprived', yet the take-up of free school meals here is below the Welsh average.
"Some families are afraid or are concerned about the stigma attached to claiming free school meals", Williams said.
"So we have a lot of very proud parents that potentially would not claim but have two maybe three jobs in order to ensure that there's enough income coming into their household.
"And the impact of that of course as a school is that we're funded directly by the percentage of parents that actually claim so in fact in doing so we lose out in the funding formula."
According to Bangor University's research, head teachers believe parents in rural areas are more likely to be put off taking up free meals.
"The 'rural pride' prohibited parents from making applications for free school meals," said researcher, Gwilym Sion ap Gruffudd.
The Welsh Government is currently considering changing the eligibility rules for free school meals, due to the roll out of universal credit.
Don't forget to follow us on Twitter, like us on Facebook, or connect with us on LinkedIn!