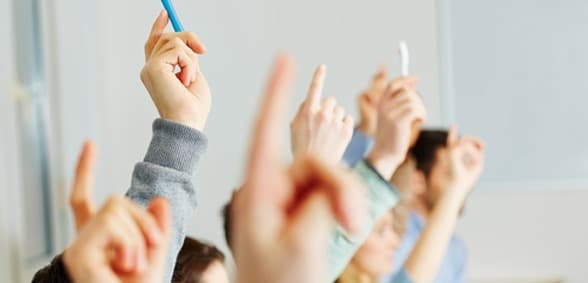 The MD of Scotland's largest private employer of apprentices has claimed that schools are failing their pupils
As reported by the BBC, Conrad Ritchie MD of Score International – Scotland's largest private employer of apprentices – has said that the school curriculum is failing young people.
He claims that he's seen a decline in basic numeracy and literacy in school leavers.
As a result, Score International now funds private maths classes for those who need the boost.
The Scottish government has said, in its defence, that it is committed to teaching the right skills.
Ritchie told BBC Scotland: "We've been taking on apprentices now for over 30 years.
"We currently have 300 in our programme and over the last 10 years, since the introduction of the Curriculum for Excellence (CfE), we've seen a steady decline in their basic grasp of numeracy.
"It's very concerning for a company like ours."
So far, Score International has paid for 120 young people to receive additional classes.
Around half of them are now employed by the company.
Ian Barbour, the senior technical trainer at Score, said of the recruits: "Some of them are not able to do fractions, some of the time. Not all the time.
"Some of them find it quite difficult. They find maths just like a foreign language."
Ritchie insisted his concerns were not "politically motivated".
He said: "As a company we have concerns, and we want acceptance that there is a problem.
"We're urging the Scottish government to engage with us, to get round the table to try and fix the problem."
Don't forget to follow us on Twitter, like us on Facebook, or connect with us on LinkedIn!