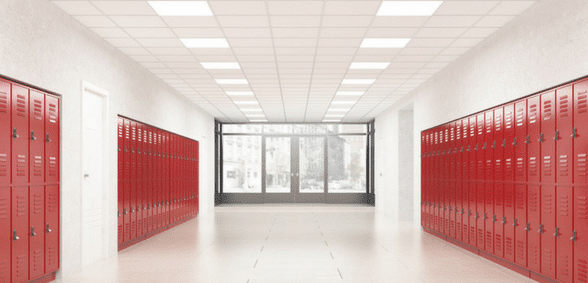 'Every penny counts' – a familiar jingle that holds very true in the education sector. As schools walk the financial tightrope being procurement-savvy has never been more important. Marie Cahalane explores how SBMs can really take the reins when it comes to procurement – looking at the information and support available
Procurement is a challenge and, perhaps, that's how it should be viewed. As a school business manager (SBM) you must attentively balance budgets with meeting the needs of school and students. Savvy procurement will result in financial savings to be invested elsewhere, goods and services that are fit for purpose, suppliers that are fit for purpose (actually delivering what they are contracted for) and ensure that legal and financial responsibilities are adhered to – after all, you have public standards of accountability to consider.
The rules of autonomy
Schools have had autonomy over their budgets for a long time; however, previously support was provided by the local authority (LA) through robust frameworks and detailed matrixes. Government policy has seen this change greatly and many processes and admin services are being pushed back onto schools.
Into whose lap do these responsibilities fall? Why the school's business manager's of course! This is something that Maria Mason, sales and marketing director at Strictly Education, recognises and says has completely recast the role of the SBM. "We're seeing the expectations set for SBMs raised – for example, they're having to manage a budget like a finance director." She adds that, in terms of procurement, SBMs are taking a more proactive and strategic approach – navigating the inherent commercial complexities of an area they previously may have had little experience of.
Knowledge is the key
"As LAs were winding down their services, and as more schools became autonomous under the Academies Act – since overturned – a massive requirement for specific support around procurement emerged," Claire Delaney, director of The Schools' Buying Club, explains, adding that a lack of procurement experience means there are certain processes, requirements and legal areas that might seem daunting. She recounts a recent call with the head of a large secondary who had previously never heard of the Official Journal of the European Union (OJEU) process – which all public procurements exceeding a stipulated threshold are subject to.
Fortunately the sector has responded to this; there has been an explosion of organisations endeavouring to share their knowledge outside their paid services – via online platforms, white papers, vlogs, social media conversations, etc. – and some suppliers have adapted their services to serve the needs of the SBM in this landscape.
The spice of life
For many SBMs and school leaders the key issue can be actually finding a supplier – or perhaps even a product – that meets their needs. Given that schools collectively spend a cool £9.2bn (approx.) – excluding spend on staff – it's not surprising that the education sector is saturated with products and providers. While there are many benefits to this – more products, more competition, more likely to find something that does what you need at a good price – it can add to the frustrations of the procurement process. How do you sieve through the endless options and divine which to go for – especially when starved of time?
"My dad was a head and he didn't have time to attend exhibitions or conferences to find out what was new. Now heads and SBMs are even more time poor so bringing the best options to them is really beneficial because it saves time," says Michael Forshaw, founder and managing director of Innovate My School. Innovate My School acts as a free consultant for schools – vetting suppliers and mapping them against a school's needs. Sessions take the format of a 'speed dating' event and can be tagged on to a group's meeting. The aim is to inspire schools by introducing them to what's out there in terms of innovative practice in the classroom and/or innovative products. Michael and his team meet the group – for example a local/regional group – and assess their needs; then, based on this information, they research and contact the suppliers that are most relevant and co-ordinate the 'speed date' on the back of that.
That it's fast and furious means that SBMs get the 'elevator pitch' from suppliers – there's no time for inflating the truth, just pointed reasons and information on their goods and services. Michael explains that there are many benefits to it being a group activity which brings a number of decision-makers together in one room because, as we know, there's power (and discounts) in numbers! "For the supplier it's an ideal opportunity to offer a group discount and schools can negotiate economies of scale because they're with their peers."
Banding together
"What we've found interesting is that SBMs are looking at aggregation – trying to find efficiencies through collaborative purchasing. For example, multi-academy trusts are working on trust-wide contracts which are, in some ways, filling the void of what the LA used to do," Claire says, adding that this has resulted in an increase in large-scale procurement projects that tend to require additional, specific support.
Efficiency is the buzzword and so it only makes sense that MATs, for example, centralise their processes as they realise there are better economies of scale to be achieved by centralising processes and procuring en masse – one supplier, one contract and one price divided amongst all the academies in the trust. "And it's not limited to MATs and academies. We're seeing a lot more federation groups working together – formally and informally – and realising that they've more buying power and more support by collaborating," Maria explains. SBMs who work as a part of a group are utilising economies of scale but also, together, they can be much more proactive and influential in the market in terms of how they procure and secure the best deals and, again, suppliers are recognising this trend and accommodating it – tailoring their provision to suit group buying.
A helping hand
For a long time it's been recognised that, when it comes to procurement, a 'one-size-fits-all' solution rarely works and, as budgets constrict, there is a growing need to ensure that what you procure is best value – in terms of use and cost. So, how do you work out what the best option for you is? "That's why the Schools' Buying Club was set up," Claire says, to support schools in ascertaining this and guiding them through the process of procurement – especially on larger projects that breach the £160k threshold where specialist advice is advised. The reasoning is simple – specialists will have a more comprehensive understanding of the supply chain and how the supply market works. Plus, as Claire says, "SBMs have 301 other priorities that are competing for their time!"
Engaging a procurement professional can be the cost-efficient equivalent of having an additional member on your management team who's dedicated to securing and executing a robust procurement plan for your school. The benefits: your time is freed up – they can manage the process from start to finish, from going out to tender, to writing and managing the subsequent contract once a supplier is selected; it's more cost-effective than having an additional member of staff as you only pay for services rendered – plus – their expertise enables them to negotiate more competitive contracts – new or existing. As Claire points out, the amount you work with them is determined by you – so whether you simply want advice on whether to opt for a generic framework – such as those offered by ESPO or YPO – or a detailed, bespoke framework that is much more competitive, all you need to do is ask.

Don't forget to follow us on 
Twitter, like us on
Facebook, or connect with us on
LinkedIn!