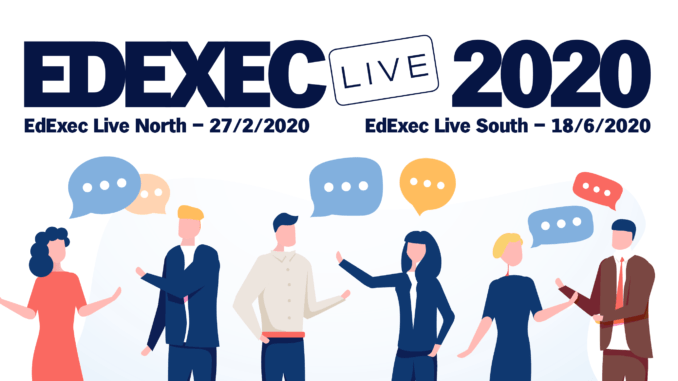 Did you know that 2020 marks EdExec LIVE's 10th anniversary? Happy birthday to us!
But it's not all about jelly and ice cream, and at our event there isn't a clown in sight – just the usual mix of industry experts and education leaders whose insight and advice can make a tangible difference to your life as an SBM.
EdExec LIVE has achieved a lot in its time. With its combination of high-quality content delivered through seminars and workshops, networking opportunities and access to a wide range of procurement opportunities through our exhibition, it really is everything you need in an SBM event.
Have you RSVP'd?
Here are five reasons this will be a fifth birthday party to remember:
A VIP guestlist
Our list of speakers and contributors is as impressive as it is varied, with inspirational SBMs, industry experts and thought leaders on hand to share their experiences and answer your questions.
Personalised learning
Choose the seminars that are most relevant to your needs from the expansive list on offer and make sure it's exactly the day you want.
Two incredible venues
EdExec LIVE is hosted at the Radisson Blu hotel in Manchester on 27 February, and 30 Euston Square in London on 18 June.
Fantastic catering
With coffee and snacks provided throughout the day, a delicious lunch that always gets rave reviews and the chance to relax with a glass of wine at the end of the day – all complimentary – we'll please your palate all day.
A chance to meet your peers
Twitter friendships become more tangible at EdExec LIVE! As well as meeting sector figures you know and have chatted with before, you have the opportunity to speak with exhibitors and speakers face-to-face, allowing you to learn as you network.
What are you waiting for? All the information you need can be found here: https://edexec.co.uk/edexec-live-2020/
Don't forget to follow us on Twitter, like us on Facebook, or connect with us on LinkedIn!