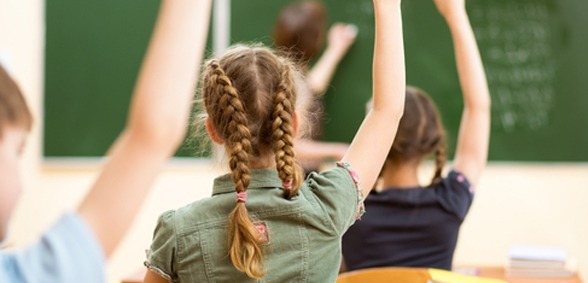 It was an odd thing for a Conservative education secretary to say: "Some people have suggested that the government might scrap Qualified Teacher Status," explained Justine Greening, before going on to reveal that she was not among their number and instead planned to make QTS "stronger",
TES 
reports.
What made the statement odd was that these "some people", were, in fact, her predecessor Nicky Morgan and her ministers, who had placed the policy in an official education white paper less than a year ago.
As a way of indicating to the massed ranks of the new Chartered College of Teaching that she represented a break from the Morgan/Gove legacy this worked a treat. She was warmly applauded for her efforts, twice.
The speech, which was full of commitments on CPD and teaching standards, and jam-packed with love for the teaching profession in general and the individual teachers she had experienced, did not mention grammar schools or the recent post-Brexit Green Paper once.
It is a long time since an education secretary received a positive reception from a teacher crowd, and that it came at a time when the government is propagating possibly the least popular education policy for a generation, the return of the 11+ across the country made it all the more remarkable.
The absence of any mention of the green paper in Greening's speech adds weight to the suggestion on the Westminster grapevine that what we're witnessing is the evolution of parallel education policies.
The first, high profile, media-friendly policy platform is being driven forward by Theresa May and her Downing Street operation. It's this that makes up the meat of the Green Paper published before Christmas (the consultation report for which we're expecting to be published in March). This also takes in elements of the draft industrial strategy such as a specialist maths school in every city.
And then there's the education policy that most teachers – and most DfE officials – would like to see: the one articulated by Greening yesterday. This is the one that concentrates to teacher training, on CPD, on empowering the profession.
Just look at these lines: 'One of the things I learned early on in my career as an accountant was the importance of being part of a profession – a community of experts with a shared commitment to best practice.
'And I want CPD to run like a golden thread throughout teachers' careers, with high-quality, evidence-based development available for all teachers, particularly in our most challenging schools.
'Teachers are the experts on teaching, and so I want the profession to lead on improving schools.'
These are lines that could have been delivered by Labour's Ed Balls when he was children's secretary, and even then could hardly have been more popular with the profession's cheerleaders.
Of course, Justine Greening and her advisers will understand that if the PM wants new grammar schools, they will have to deliver new grammar schools – although I suspect it will give them little pleasure.
But that doesn't mean that they won't continue to ferret away on this other less media-friendly stuff. And a weird twin-track world of education policy, one that appears almost Jekyll and Hyde, will become even more pronounced.  Strange days.
Don't forget to follow us on
Twitter, like us on
Facebook, or connect with us on
LinkedIn!