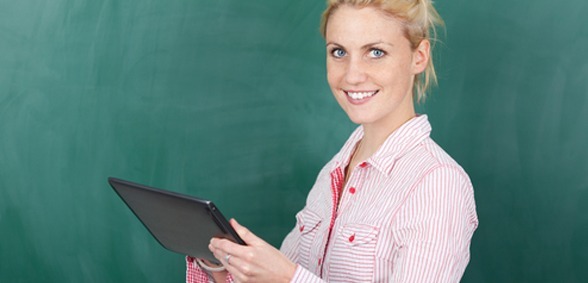 CREDIT: This story was first seen in TES
Justine Greening has promised that qualified teacher status will not be scrapped "on my watch", TES reports.
The education secretary also opened the first round of bidding for a £75m Teaching and Leadership Innovation Fund to support programmes in the government's "opportunity areas".
Speaking at the inaugural conference of the Chartered College of Teaching in London, she said: "I think a mature profession like teaching needs a high status qualification that reflects standards.
"Some people have suggested that QTS might be scrapped or that it could be replaced with some vague notion of accreditation.
"I want to be absolutely clear about that: not on my watch."
Ms Greening said that from September 2019 a "newly strengthened" QTS would be introduced.
She also opened the first round of bidding for the £75m teaching and leadership innovation fund.
The first round will support programmes that will have an impact in opportunity areas – 12 areas that the government is targeting because they are "social mobility cold spots".
She said that "new, fully revised, national professional qualifications" would be implemented from this September.
The qualifications will be for middle and senior leaders, headteachers and, for the first time, executive leaders.
She said the national professional qualifications should have "the same kudos that MBAs do in business".
On teacher retention, Ms Greening said the DfE would shortly publish an "action plan" that would include "targeted support for schools to tackle workload".
She said she understood the importance of feeling part of a profession because of her experience qualifying as a chartered accountant.
"One of the things that I learned very early on in my career as a charted accountant was the importance of profession.
"When people ask me what my profession is now, I still say I'm an accountant because that's how I see myself as a professional.
"I think when you are a member of a profession it's something that you are part of for life, and I know that teachers feel exactly the same way."
Dame Alison Peacock said: "The Secretary of State said that the launch of the Chartered College of Teaching is an historic moment: it is the day that I hope we look back on as the day that the teaching profession started to reclaim our professionalism.
"We all know that there is exceptional teaching happening day in, day out in classrooms across the country; instead of jumping on planes to see what other educators are doing elsewhere in the world, we will be inviting the world to come and see what we are doing here."
Don't forget to follow us on Twitter, like us on Facebook, or connect with us on LinkedIn!