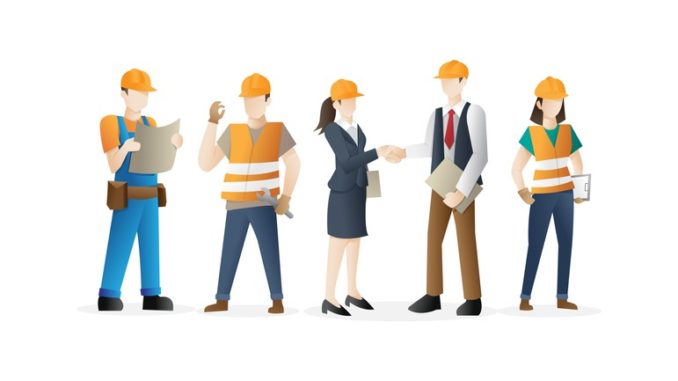 A great deal of focus is put on ensuring that children are as safe as possible within the school environment – as it should be – but it's important to also remember staff and visitors in this equation
School buildings, like all workplace buildings, are constructed to a certain standard and must adhere to specific health and safety laws – but accidents happen, and buildings get damaged, or fall apart. In an article published on governmentbusiness.co.uk Steve Sumner, of the Institute of Occupational Safety and Health's Public Services Group, discusses this very issue, and why public sector buildings must be kept safe and accessible.
"New buildings, and those facing major reshaping and remodelling, need to comply with current building regulations," he says. "These regulations are frequently updated." This means schools must keep on top of those updates in order to ensure they're supported, should the worst happen. "The regulations, among other things, stipulate the standards of construction, energy conservation, water use and safety issues – such as the construction of stairs," Steve adds.
As mentioned, however, things do go wrong. According to Steve, slips, trips and falls remain the biggest cause of non-fatal injuries reported under the Reporting of Injuries, Diseases, and Dangerous Occurrences Regulations 2013. "Slip and trip risks in public sector buildings should be given priority, not only because of the risk of injury to employees but, as the public has access, the risk of injury is multiplied," Steve says. Members of the public enter schools every day, and additional precautions are required here. Not only might they have an accident on school property, but they also introduce other risks into the school environment such as mud, water and oil. Steve recommends good matting on entrances, to combat this.
"In addition, procedures must be in place to deal with water which is spilt within a building to prevent slips and resulting injuries," Steve continues. "Any spillages should be dried thoroughly using absorbent paper – wet mopping will only serve to spread contamination and increase the surface area of the floor upon which people might slip."
Addressing violent possibilities
Issues relating to violence must also be considered when it comes to management of school building(s) and outsiders coming in. While unlikely, this problem can come up, and limiting the number of members of the public coming in at any one time, or where they congregate, can help with this.
"It is important to create an appropriate environment, when designing new buildings, to which the public will resort; for example, reception desks can be wider to prevent agitated people from grabbing members of staff," Steve explains. "These types of facilities should be used for people who are known to be difficult, as they may prove intimidating to the general public."
Water systems are another important element of all public sector buildings – but are among the most overlooked, as they're hidden away. "Very large buildings – and many public sector buildings are large – will have large, complex water systems," Steve points out. "All of these systems have the potential to become seeded with legionella bacteria and, therefore, pose a risk to health from legionnaires disease, where bacteria may become airborne in water droplets and there is a risk of inhalation by a susceptible person."
A legionella outbreak would be devastating anywhere, but imagine the chaos it would cause in a school. It's essential that legionella can't grow in school water systems; cold water should be stored and distributed at less than 20 degrees celsius, while hot water should be stored at 60 degrees and distributed at 50 degrees. "The temperature of the water at these taps, in the calorifier and tanks, should be measured every six months and a record kept," says Steve. "A responsible person needs to be appointed to ensure that the risks of legionella colonisation and proliferation are effectively managed."
Don't forget to follow us on Twitter, like us on Facebook, or connect with us on LinkedIn!