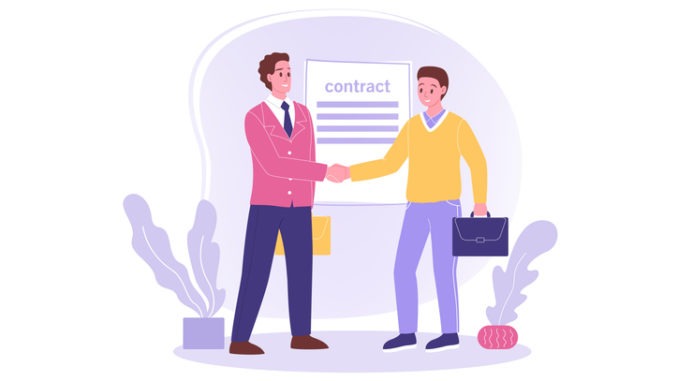 We speak to Shan Moylan, CFO at LEO Academy Trust, about how they have used the Kickstart Scheme – and how it has been a mutually beneficial experience for all involved
Tell us a bit about your trust, and your role there.
The LEO academy trust has six primary schools based in South West London; we've got 3,500 pupils and about 450 staff. I am the CFO so I'm responsible for HR, governance and finance. One of our focuses this year is to 'be the heart of the community' and that's where the Kickstart Scheme worked well for us because you've got local young people who, probably through no fault of their own, due to COVID, came out university unable to get a job, or they've been made to go onto universal credit because businesses have closed, and people aren't recruiting at the moment.
For those schools that don't know, how would you explain what the Kickstart Scheme is?
It's a government-led and funded scheme that offers young people who are on universal credit a work placement for six months, 25 hours a week. A trust that takes them has to offer support so, when we applied to take kickstarters, we had to state what jobs we would place them in.
They can't replace jobs; it's not like you say, 'I've got a vacancy, so I'm going to take a Kickstart person' – you have to look at areas where you can use that extra support, develop this person's experience of working so that, going forward, they've got work experience, and they can say what they've done.
The Kickstart Scheme funds the wages of the Kickstart employee for six months and employers are also given a start-up grant of £1,500. The start up grant should cover the resources and support you need to put in place for each Kickstart employee. At LEO, we provide a comprehensive training package of both statutory training and post-related training. For example, if the post was in catering, we would offer a food hygiene course. At the end of the six-month period the placement finishes. Unfortunately, we are not able to offer all of our kickstart employees a position in our trust but we do commit to support them with their search for employment.
It's quite simple to apply actually – there's an online application, which you complete. You outline the roles you feel that you can offer the scheme, and you also have to outline what support you can put in place for that particular person, in that particular role. They then review all of that, advertise the job through the Jobcentre, and the Jobcentre refers the applicants to us. Now, just because you get a referral that doesn't mean that there's somebody there who's going to take that place you've offered; the applicant has to choose to apply to you.
Why did you get involved in this scheme?
We got involved in the Kickstart Scheme as we felt that we had both the experience and capacity to support young people. We've got 10 apprentices at the moment; we've always had about 10 a year. We've been able to offer our apprentices employment, and that has worked really well. We've learnt a lot from people undertaking apprenticeships, as well as them learning from us.
Giving a young person the opportunity to develop their skills and watching them grow as a person is very rewarding. Many of these young people have used this experience to look at a change of career and to help them decide their future plans. Others, like those who accepted a placement as a learning support assistant, have used this experience to further their chosen career, for example, to train as a teacher in the next academic year.
What reservations did you have before implementing the scheme – and how have these turned out?
I think you have to go in with an open mind. My reservations were that you're taking someone on trust based on a CV and an interview. You also have to remember that you've got to be able to support this person – so workload is a huge factor in this because, you can't just say, 'Hello, come in, sit down and get on with it' – you've got to have somebody to be their mentor, and you've got to have a training programme.
I have to admit that there has been a huge impact on our HR department. Our HR manager leads a great team. They have stepped up to the challenge and have been amazing. We knew it was going to be hard and we learnt a lot of lessons on our journey, so I think you need to be prepared for that. We are very proud that we now have two Kickstart applicants working in our HR department and they have proved to be a huge asset, in fact, they are now helping with the Kickstart recruitment. So, you can make it work!
What advice would you give to schools who may be reading this and thinking, 'This sounds like something we could do'?
Identify the possible positions you have really carefully, and the staff you have in place to support these people. Make sure you've got a structure in place – if it's just one person I don't think it's got to be such a huge amount of work but, if you're an academy trust, you really need to think about it, and actually plan out how it's going to work and, maybe, build on the experiences that – perhaps a trust like ours – which has gone through the process and can let you know where the pitfalls are. Recognise that this is a valuable resource, but also that you really need to plan where you will place these people and make sure you've got people who can mentor and support them. Always be aware that this placement is going to come to an end in six months, so you're going to have a gap to fill.
Running this scheme is not something that we went into lightly, but I think the benefits outweigh the negative things As I said, these young people are a valuable resource, we are supporting them and the local community. It is a great feeling when you offer a placement to a young person who has been out of work for a considerable length of time, to see their faces, it's just amazing, it really is.
Schools are more than just a place where people learn, they're the heart of the community. It seems that Kickstart has really helped you with your community focus this year.
It really has, and we have so many areas for them to go into. For example, we have Kickstart people with a digital illustration degree who found it very difficult to get work. They are now working in our marketing and communication section, and looking at our website. Then we've got staff working to support PE in the school, and learning support assistants, and catering. Because we are an academy – and because we have all these different services – there seems to be something that they will fit into.
We also have the flexibility to try and make their working day suit them. All of this hard work pays off when you see the dedication that some of these young people have. We have a young lad who is a qualified plumber, but he can't get work at the moment. He travels something like an hour and 20 minutes a day to come to one of our schools, as part of our Kickstart scheme, just because he wants to work!
Schools are more than just a place where you can learn, they're the heart of the community, and after such a difficult year for so many people it's really one of the best places to support the rebuilding of the community. 
COVID quickfire:
Biggest challenge: Making sure that it's a safe environment for children to learn, and staff to work, in.
Biggest acheivement: Keeping the schools open; keeping them staffed and making sure everyone has access to good resources and distance learning.
Biggest surprise: I think if you said what you're proudest of I would say how the staff stepped-up – but I wouldn't have said that was a surprise, as school staff always work together to make it work.
Biggest lesson learnt: I think the biggest lesson learnt is that you need to be adaptable, and you need to move with the times, and move quickly! Technology is key to looking at your communication methods, and making sure they work in whatever situation you have to be in.