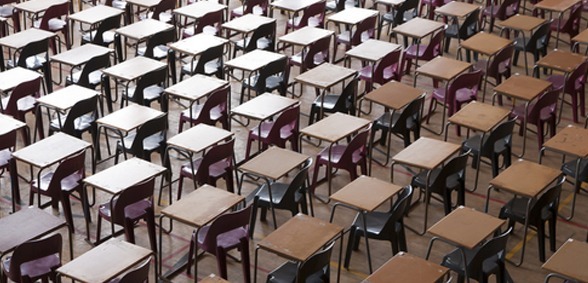 Angela Rayner has announced that, under a Labour government, rules around GSCE English and maths resits would be scrapped
According to the shadow education secretary, Angela Rayner, the GCSE English and maths resit policy would be scrapped under a Labour government.
She announced this at the Association of College conference yesterday
Since 2014, students without at least a grade 4 – or a C – in English or maths have been forced continue the study of these subjects.
Those achieving a grade 3 (D) or lower must resit the exam.
A Labour spokesperson said the current system is "failing to improve grades for many students while creating serious issues for further and adult education". Rayner hopes to change that.
Geoff Barton, general secretary of the Association of School and College Leaders, said of this news:
"We welcome Labour's commitment to end the remorseless cycle of GCSE English and maths retakes which the government has forced on further education. It's absolutely right that students should be able to retake these important qualifications if they choose to do so.
"But there is no point in compelling large numbers of students to keep resitting qualifications with diminishing results. It is demoralising for both them and their teachers and puts an intolerable strain on scarce resources.
"Literacy and numeracy are crucial skills, and we fully support their provision in post-16 education, but these subjects can be provided through high-quality functional skills programmes and not only by GCSEs.
"Students must be able to choose appropriate courses which improve their confidence in these subjects, give them a tangible record of attainment and which do not reinforce a sense of failure."
Don't forget to follow us on Twitter, like us on Facebook, or connect with us on LinkedIn!