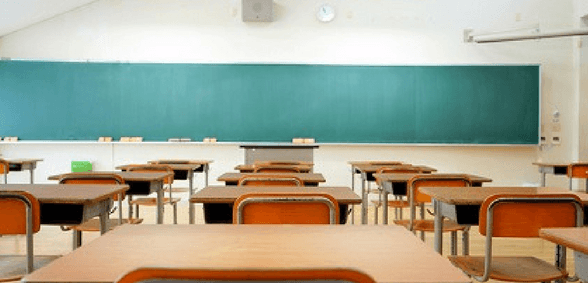 CREDIT: This story was first seen in the Shropshire Star
Lack of school places in Telford will be among the key issues to be raised by MP Lucy Allan in her parliamentary role in charge of services in new towns, the Shropshire Star reports.
The move follows concerns that some schools in the borough are oversubscribed.
Among the complaints that Telford's MP is dealing with is from the family of an 11-year-old girl who has not been attending school since the start of the academic year after a mix-up over her application form.
Sutton Hill resident Sarah Duffy said: "I had hoped to get a Year Seven place at Madeley Academy for my daughter, but the council says it didn't get the application form. We didn't realise until a letter arrived two weeks before the start of the six-week holiday from Telford Park Academy, in Stirchley.
"I had to fill in a second application form. However, it's no good for us as a family because I have other children at other schools, including another daughter with autism so it would really help if we got a place closer to home.
"I turned down Park school. I had an appeal hearing at Madeley on October 18, but I lost the appeal. My daughter has only had one home visit from an education tutor since September and has missed this academic year as a result of what's happened. I'm desperate to find somewhere. I've been in touch with the schools, the councillors and the MP, but I'm at my wits' end now because I feel we've hit a brick wall.
"We're just not getting anywhere."
Ms Allan said: "My office has been working with the council, on behalf of my constituent Ms Duffy, to resolve this issue. School places are becoming an issue in Telford as it is a rapidly growing new town. Many of my constituents frequently contact me to raise their concerns about school places. As chairwoman of the All Party Parliamentary Group On New Towns, I will be raising this issue in Parliament."
Telford & Wrekin Council spokesman Chris Kowalik said: "The council sent letters to all parents during the Autumn term of 2016 with advice on how to apply for a secondary school placement.The deadline was October 2016 but the application we received from Miss Duffy was seven months late and only specified Madeley Academy which, by then, was already fully subscribed. Abraham Darby was not listed as a preference on the application
"The council offered Miss Duffy the next nearest alternative school with a place, Telford Park. She was also advised to consider an alternative school and she verbally identified Abraham Darby although we have not been asked to approach the school on her behalf. The council will try to help if asked to do so. In the meantime Miss Duffy's daughter is still registered at Telford Park and there is a place available for her."
Madeley Academy stated that it was "very popular and oversubscribed and has to follow strict rules on admissions and appeals"
Don't forget to follow us on Twitter, like us on Facebook, or connect with us on LinkedIn!