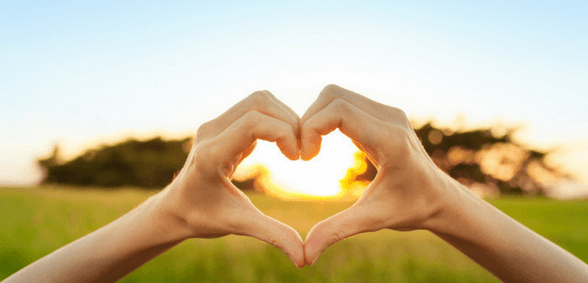 There is a growing focus on mental health in the work place and our personal lives. A friend once told me that you must focus on the three main pillars – friends/family, home and work – if one goes awry, the others will follow. Within the school environment a good leader will focus on the positive mental health and wellbeing of colleagues.
Rita Duarte, marketing executive at MeLearning takes a look at how you can support yours.
The school environment is supposed to stimulate and challenge the minds of both pupils and staff alike. We work the brain everyday so it's important to take care of it. Looking after your staff's mental health at work can have huge benefits for your school as a whole – especially when they're the cogs turning the machine.
It is vital that every staff member is given the right emotional and practical support so that they can, in turn, support their colleagues who might be supporting the students. A good mental health strategy can also reduce staff turnover and absences whilst boosting the performance and engagement of your teachers exponentially.
Why do your staff need mental health support at work?
It's important to remember that your staff members are individuals, with lives outside of the school. There is a good deal of support available to teachers, but often the business management staff, who turn the cogs of the school, aren't given the same level of support as the 'front-of-house' team. There are a host of personal stresses they could be under, especially your younger team members.
Millennial's are finding it harder to get onto the property ladder and start families whilst progressing in their careers; they are also consciously striving for a work-life balance with mental health at the core. They are seeking out jobs with a progressive and accepting stance on mental health and expect employers to have a mental health support system in place.
It's also important to remember the stresses your staff face each day, both in the classroom and outside. Teaching can be exhausting, both mentally and physically. Children and parents can be challenging, emotional, and sometimes aggressive. Your teachers work tirelessly to create a calm environment in which 30+ children can all have an equal opportunity to learn. And then your business staff have the challenging task of working tirelessly with parents, governors and support staff to ensure there's a school for the children to turn up to in the morning. Not an easy task!
As simple as having someone to talk to
Giving your staff someone to talk to after a particularly difficult day or project not only shows that you appreciate the work they do but also gives them a chance to 'decompress' and get a clear head – benefiting not only them, but the pupils, parents and other stakeholders they work with as well.
What can you do?
If you're looking to start implementing some mental health support systems there are workplace wellbeing courses available. These will outline simple structures that you can start putting in place right away. For now, the best thing you can do is ask some questions.
Do you have a wellbeing strategy in place for staff?  If so, have they had an input into it?
Are your staff encouraged to talk to one another about things in the workplace they find stressful? If so, are they truly comfortable in doing this?
Do you make regular time for one-on-one meetings with all your staff, giving them a chance to air grievances and receive praise?
Do you provide mindfulness and relaxation sessions for staff?
Is there a quiet area – not just the staff room – where staff can go to 'decompress'?
Do you conduct a regular staff wellbeing survey?
Not all of these solutions will be right for your school but even displaying an awareness of, and a willingness to, acknowledge mental health can be a huge bonus for teachers of all ages, but especially millennials. Have a discussion with your staff, let them have input into the strategies you create. It can even be helpful to assign the role of mental health advocate to a willing staff member – someone all staff can go to with ideas or issues.
The bottom line? If you want to engage and retain all staff, look after their mental health – it will benefit your school from the top down, from leadership, to support staff, teachers and students.
Don't forget to follow us on Twitter, like us on Facebook, or connect with us on LinkedIn!