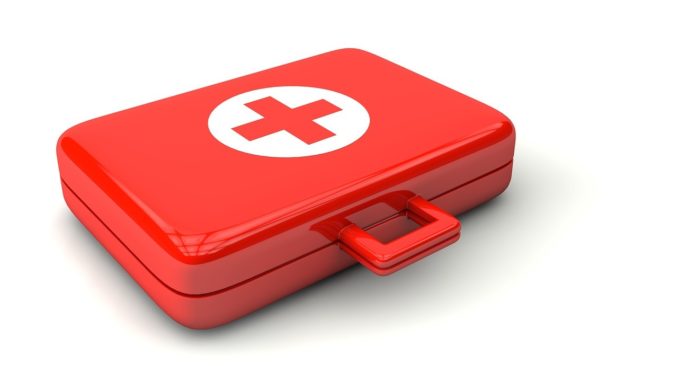 When you read the statistics behind sudden cardiac arrest it becomes clear why the government encourages schools to have an automated external defibrillator on their premises. To assist in uptake, the DfE offers an initiative that enables schools to purchase a unit at a reduced cost
Sudden cardiac arrest is a significant health issue – with every minute's delay without resuscitation, mortality increases by seven-to-10%. Even for those who suffer cardiac arrest outside a hospital, the survival rate is as low as just two per cent.
However, survival rates as high as 75% have been reported where CPR and defibrillation are delivered promptly. For this reason, the government's statutory guidance, Supporting pupils at school with medical conditions, advises schools to consider purchasing an automated external defibrillator (AED) as part of their first-aid equipment.
Assisting schools with the purchase
In view of the vital role that AEDs can play in saving the lives of anyone on school premises, the Department for Education (DfE), working with the Department of Health, has negotiated an arrangement with NHS Supply Chain for schools to purchase AEDs at reduced cost.
According to the DfE's document, Automated external defibrillators (AEDs) A guide for schools, the current batch of AEDs are on sale for just over £500 per unit. The package includes:
1 x AED
1 x carry case
1 x battery
1 x set of universal pads (a switch on the device is used to change between adult and paediatric modes)
1 x user instruction manual in hard or soft copy format
1 x laminated AED wall sign.
The guide explains how to place an order and offers advice on where to locate the AED, as well as training and maintenance suggestions.
Pupil's life saved thanks to defibrillator
The Yeovil Express this year reported that Ashlands First School, in Crewkerne, has taken advantage of the DfE's initiative and installed an AED in the school. The unit was fully-sponsored by A J Wakely and Sons.
Lisa Carter, school business manager at Ashlands, told the publication, "Since our school is in the heart of the community we wanted to purchase an AED which could be accessed quickly in an emergency during school hours by everyone.
"The main entrance of our school is easily accessible from the road, and can be reached within approximately one minute from the furthest part of our school grounds, so we believe this to be an ideal location."
A story reported by BBC News last year revealed the vital role AEDs can play in schools.
Ethan Askew, 15-years-old at the time, stopped breathing and collapsed at school. The school's premises manager, Stuart Askew – who also happens to be Ethan's father – used the school's newly installed defibrillator to help save his life.
He said, "It was very scary, but as soon as I remembered we had a defibrillator I kind of didn't doubt it would have an okay ending. It was a terrible and frightening experience, but I never really had any doubt that that was it." Ethan was taken to hospital and has since made a full recovery.
So, it seems that schools have a big potential part to play in helping to keep their communities safe. Interested in finding out more? Go to: www.supplychain.nhs.uk/programmes/aeds_in_schools/
Don't forget to follow us on Twitter, like us on Facebook, or connect with us on LinkedIn!