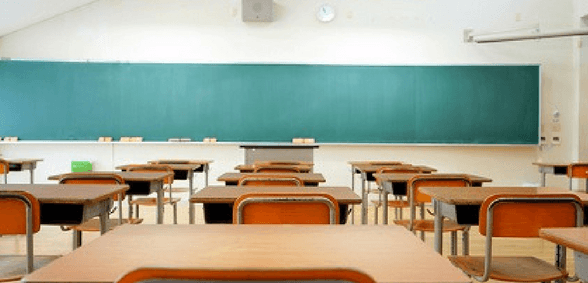 CREDIT: This story was first seen in Tes
A headteacher who took advantage of a colleague's disability to gain a £19,000 pay rise for work he did not do has been banned from teaching for life, Tes reports.
David Bishop-Rowe led Sutton School and Specialist College, a specialist school for children with learning difficulties in Dudley, West Midlands, from 2002 until he resigned in 2014, after a whistleblower triggered a school investigation.
The 61-year-old admitted a string of financial misdeeds in evidence to a professional conduct panel of the National College for Teaching and Leadership (NCTL).
In its report, the panel found that Mr Bishop-Rowe's "sustained course of dishonest conduct" was "aggravated by the deliberate cover-up and the exploitation of other members of the school community".
It said that Mr Bishop-Rowe received a 21% pay rise in 2013-14 – which took his salary to £110,851 – without the governing body's formal approval.
Instead, a document authorising the extra payment was signed by a person with poor eyesight who said she "didn't know what she was signing".
Mr Bishop-Rowe had said the extra money was for additional responsibilities involving vocational provision for pupils in the area.
However, the panel saw evidence that someone else did this work but did not receive any extra pay, and they had "no idea" Mr Bishop-Rowe was being paid more for it.
One witness statement described the 21% pay rise as "absolutely disgusting".
The panel also found that Mr Bishop-Rowe had "deliberately sought to conceal" that fact that he has set up a private company, Education Development Consultancy (EDC).
It said that money the school should have received for work Mr Bishop-Rowe did for the National College for School Leadership (NCSL) was instead redirected to EDC after he added the company's bank details to invoices without the knowledge of the school or the NCSL.
The panel also found that he claimed lunchtime duty payments for up to five days a week, despite not having been in school for some of the sessions.
In a statement to the panel, one witness said Mr Bishop-Rowe "came to the hall on the 10 March for five seconds. I have done lunchtime duties for the last four or five years. I believe DBR [Mr Bishop-Rowe] has done two in the last five years."
The panel also concluded that he had bought a £4,000 Yamaha Clavinova for his personal use through the school in order to avoid paying VAT on it.
The report also found he involved junior colleagues in his deceptions, including a false claim for compensation that he knew the school was not entitled to, and a successful grant application for sensory equipment that was never intended for the school.
The panel said that Mr Bishop-Rowe had "embarked on a substantial course of dishonest conduct manifested over several years on several levels, which ranged from defrauding the HMRC of VAT revenue to taking advantage of Individual B's disability in order to personally benefit from salary enhancements to which he was not entitled".
The report says that in his statement of mitigation, Mr Bishop-Rowe apologised for his "unscrupulousness" and said: "I accept my misconduct and do not seek to deny responsibility."
Alan Meyrick, who considered the panel's recommendations on behalf of the secretary of state, agreed with its recommendation that Mr Bishop-Rowe be banned from teaching indefinitely, and not be allowed to apply for his eligibility to teach to be restored.
Don't forget to follow us on Twitter, like us on Facebook, or connect with us on LinkedIn!