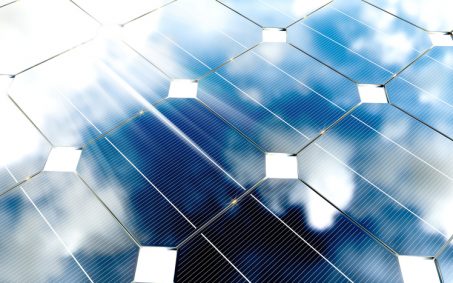 A recent report by The Key Support revealed that, of those surveyed, 'just over half (51%) said budget pressures and lack of funding was the biggest challenge for the coming year, compared with 31% of those surveyed last year'. With funding on the mind, the news that electricity prices are set to rise by between eight and 15% is not good. Here Robert Schrimpff, CEO of Solar for Schools, looks at what we can expect – for schools in particular
Following nearly two years of stable or even slightly falling electricity prices, the short term respite seems to be coming to an end, as most of the big six are announcing up to a 15% increase in prices. This large increase would then bring prices back closer to the long-term 15 year average increase of 4.7% per year.
The Co-op was the first to announce increases in prices, claiming that gas prices, which underpin wholesale electricity prices, were rising  following a weaker pound.  Since then all of the large suppliers except British Gas, who have fixed their rates until August, have announced up to 15% increases in prices for residential electricity customers.
The chart below shows percentage increase of prices for residential electricity customers for five of the big six electricity suppliers.
Source:
Energy & Climate Intelligence Unit
Wholesale prices make up about 40% of the total electricity bill and have nearly doubled in the last six months, although they are still below the long-term average.
Source:
Energy Solutions
So what does that mean for schools?
Prices for commercial contracts are not published, but given that most of the cause of this rise is due to wholesale prices nearly doubling from a year ago, we expect similar price rises for schools once their current fixed contract periods come to an end.
The average price paid across all schools we are working with is about 11.5p; following a 10% increase, the average will rise to about 12.6p, with the biggest increase being felt by schools who previously managed to lock in prices below 10p.
The good news is that although subsidies for solar continue to fall by 5% each quarter, we are confident that resulting prices from solar electricity will only rise by 1-2% per quarter. Of course once solar is installed, the subsidy is locked-in and the solar electricity price is then locked to increases with general inflation (RPI). Given that RPI has only increased at 2.7% per year on average over the last 15 years, vs. 4.7% annual increases in electricity prices, schools can still make long-term savings. Up to 1/3 of a school's electricity costs can thus be protected against much greater increases in mains electricity prices over time.
Finally, should a school need time to raise donations or low cost funds to purchase the system, they can still install solar now and buy the system back later once they have the funds, thus potentially increasing savings further, yet will have locked in today's subsidies and will have started benefiting straight away.
Don't forget to follow us on Twitter, like us on Facebook, or connect with us on LinkedIn!