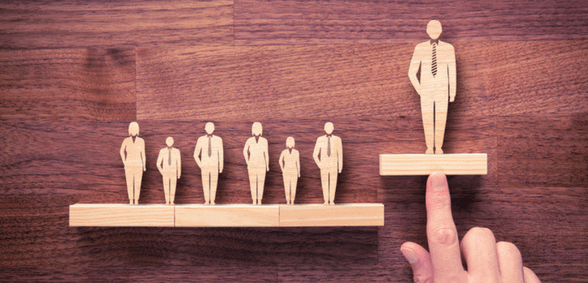 Being a SBM is a multi-faceted role. Not only are technical skills required for the day-to-day running of schools, but you're leading a team that's under pressure from multiple directions. In this extract from their new book, Unleash your leader: How to win in business, Emmanuel Gobillot and Katherine Thomas look at how you can make yourself ready for leadership
Every institution has its heroes. In law firms, lawyers are heroes in the same way as accountants are in theirs, and in the NHS, doctors and nurses are the stars. What is strange is that our thirst for leaders as human beings is not matched by our ability to ascribe value to the roles they fulfil – a pain too commonly felt by SBMs. It is easy, in such environments, to give up on our search for excellence when our value is underplayed; however, there are certain areas you can focus on to ensure you're ready for leadership.
Over the last two years we have researched three questions:
What are the unique requirements of a top leadership role?
How should I go about meeting these?
How can I display my new found leadership skills in my current role?
In researching these we unearthed a few, non-negotiable business leadership basics. Whilst these do not guarantee success, they are the must-haves:
You know your stuff.
You also know what you don't need to know, but need an opinion on.
You are fluent in finance.
People want to work with you.
Beyond these essentials, we've also identified three areas that those in leadership roles should consider to make them ready to excel in their position.
Boundless perspective
This is all about the absence of boundaries. You know that, from teachers and parents to community leaders, civil servants and politicians, the stakeholder community you have to deal with is vast. To succeed you must scan your environment from the broadest perspective and bring the outside in. You need to have networks that span far beyond the obvious to unearth value others seldom see.
In practice, this means having curiosity to search, willingness to hear, skill to combine and courage to rise above narrow-minded considerations so as to challenge received wisdom.
Vertical agility
The ramp up in complexity, breadth, time pressure and noise that comes with making leadership decisions is always underestimated. The ability to roll up sleeves on the ground, at the same time as making decisions strategically, can catch out even the most seasoned professional.
You need filters to simplify – whilst being mindful not to be derailed by being overly simplistic. You need some plans that stay firm, but others you quickly and willingly let go of when the environment demands.
Steadfast impact
Our final area refers to the unlikely marriage of consistency and differentiation. Leaders operate under a microscope; everything you say and do is watched and analysed. Even your thoughts are extrapolated from your words and deeds. You are the one who is held accountable.
As such, you must appeal to multiple constituencies by being flexible enough to adapt your message (differentiation) without ever compromising on what you hold to be true (consistency).
Learning to manage this level of scrutiny is key. Seeking counsel to understand, and knowing when to step back and move forward, is necessary. Knowing your core, and having the courage to make decisions based on this, is critical.
To be as successful as possible, you need to integrate the above practices into your daily routine.
The trick, whatever task you complete, is to ask, 'What lessons can I draw from this which will be useful for my team, my peers and my stakeholders?' Success will come if you can use the answer as an opportunity to make your colleagues and others stronger and more capable.
The best way to do this is to teach and to share your insights in a way that helps others grow in their own practice. Developing your ability to do so will continue to develop your ability to lead. The good news is that you should have plenty of role models around for inspiration.
Don't forget to follow us on Twitter, like us on Facebook, or connect with us on LinkedIn!

Unleash Your Leader: How to win in business by Emmanuel Gobillot and Katherine Thomas – Published by Urbane Publications (2019)