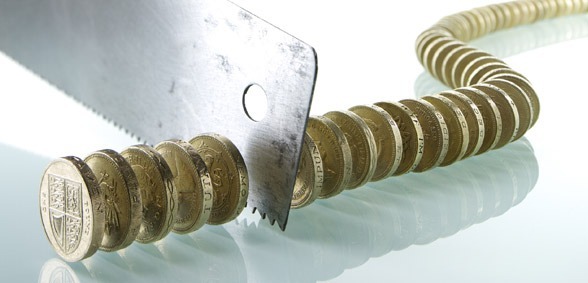 New analysis by NASUWT, the Teachers' Union, has found that thousands of teachers are being denied the pay award or pay progression they are entitled to – despite the fact that £4bn is sitting in school balances
A survey of 6,900 teachers in England, due to be published in full later this month, has found that nearly six in 10 (57%) have either been told they will not be given any pay award at all this year, or have not had any confirmation that they will receive the pay award to which they are entitled.
This is despite the fact that maintained and academy school balances stand at over £4bn. Distributed evenly across the system, that money would result in an additional £8,763 per teacher available for pay and pay progression.
NASUWT general secretary, Chris Keates, said:
"It is clear from the emerging findings from the survey that teachers continue to be denied their entitlements in relation to an annual pay award and pay progression.
"It is a shocking indictment of the failure of Government and employers to ensure that teachers are recognised and rewarded as highly skilled professionals that, year on year since 2011, the percentage of the school budget allocated for teachers' pay has dramatically reduced and now stands at an average of only 46% across the school system.
"Last year the Secretary of State deliberately denied teachers the pay to which the Independent Review Body considered they were entitled by imposing his own recommendation in place of the Review Body's.
"The figures from the NASUWT illustrate the damaging effect that this has had on teachers' pay.
"To add insult to injury in this pay round the Government has forced the Review Body to abandon its timetable for taking evidence on teachers' pay for 2019/20 stating it does not know when it will be able to get its evidence ready. This is simply treating teachers with contempt.
"It is yet another illustration of the reason why the education service is facing the worst teacher recruitment and retention crisis since World War Two.
"Teachers are rightly angry and frustrated at the seeming indifference of ministers to ensure they are recognised and rewarded fairly for the work they do.
"The NASUWT is continuing to support members across the country who are determined to challenge their employer on pay by taking industrial action.  More and more teachers are contacting the Union every day, seeking our support to stand up on pay and the other issues of deep concern to them, particularly excessive workload and pupil indiscipline."
Don't forget to follow us on Twitter, like us onFacebook, or connect with us onLinkedIn!