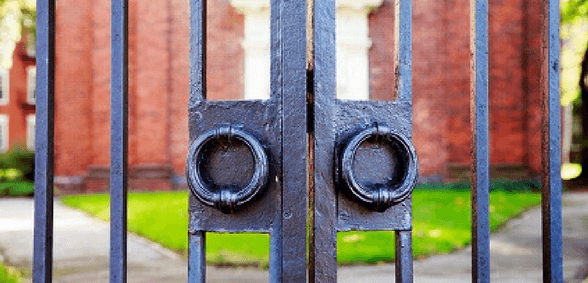 The East Kent Sudbury school in Margate has divided locals
Margate has become home to a new fee-paying bohemian school where pupils decide what they learn, according to The Guardian.
Some have stated the East Kent Sudbury school is elitist, but its founder believes such schools are the future of education.
Kezia Cantwell-Wright said: "Children aren't standardised and life isn't standardised, so why should their education be?"
The school has proven controversial and described as "tone deaf", as it has been placed in one of the most deprived areas of the country, but its founder disagrees.
Cantwell-Wright attended a similar school in Suffolk. "My own experience and that of other self-directed schools, is that when you give children freedom, they recognise the skills that are essential.
"They see that numeracy and literacy and communication and problem-solving are essential skills, but on top of that they follow their unique interests."
Exams are not compulsory at the Sudbury school, and pupils have the same power as teachers when it comes to making the rules.
"What the democracy of the school gives them is an opportunity to practise being responsible, for the wellbeing of the whole community," says Cantwell-Wright. "I just think it's beautiful, really."
Cantwell-Wright plans to have the school fully operational in a year, with a sliding scale of fees starting at £2,450 part-time and £3,395 for parents earning less than £19,000 a year.
Fees peak at £7,000 and £9,700 for those on more than £100,000.
"In the future I'd love to offer scholarships to make it even more accessible to those on tighter budgets because we're not about social division, we're about bringing choice to the UK," she said.
Don't forget to follow us on Twitter, like us on Facebook, or connect with us on LinkedIn!