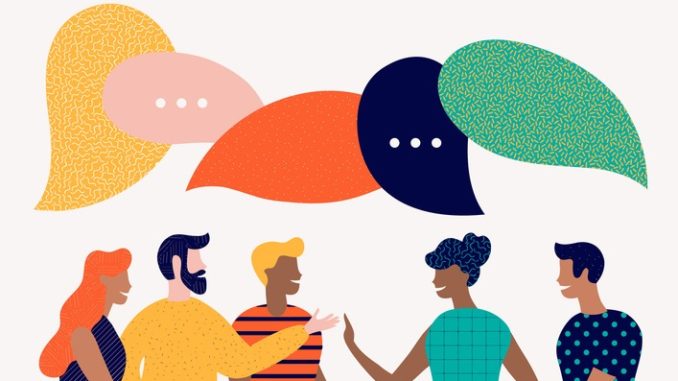 Sally Alexander, client services director at Ambleglow, explains why you don't need an enormous budget to market yourself effectively
The likelihood is that you've never really had to actively market your school. You've got a good Ofsted rating, you're well known in the local community and you never really have many places to fill – what a great situation to be in! But what happens, one day, when another school opens up just around the corner from you? Your admissions could fall in a matter of months. Unfortunately, this isn't just a fairytale; there are plenty of examples of this up and down the country. That's why I implore you to start taking the marketing of your school seriously.
But what is 'marketing'? There are many misconceptions around what marketing actually is, so let's be clear on what we're talking about. According to HubSpot, marketing is, 'The process of getting people interested in your company's product or service. Marketing pertains to all aspects of a business, including product development, distribution methods, sales and advertising'.
Have you spotted the word that probably doesn't fit quite comfortably with you? It's the word 'sales'. Schools are there to educate, to create a stimulating environment for our children and to prepare them for the big wide world outside, not to 'corporate up' and sell themselves. But the reality is, if you're not 'selling' your school then you're going to lose out.
It's the schools that are actively pushing marketing up the agenda that are really seeing some results, giving them the edge over rival schools. Plus, we can't forget that every pupil brings in much needed income each year for their schools; it's basic maths that the more pupils you can attract, the more income you have.
Unlike your independent school counterparts, it's probably unlikely that you have someone specifically to manage your school brand – budgets are just too tight – but that's not to say that you can't have a basic marketing plan to follow. Here are nine tips to get you on your way:
Conduct a basic audit
Before you start any marketing have a look at what you've already got and check that everything is still in date. Do your communications – such as your website and prospectus – really sell the values and ethos of your school? Think like a prospective parent or pupil, and ensure that your communications really stand up to scrutiny.
Set objectives
Like any change in process, you want to ensure that what you're doing is making a difference, so you'll need to set some measurable objectives. This could be something as simple as the number of new enquiries or visits.
Create buy-in
If you want to raise your school's profile it's important that you get everyone's buy-in, and this includes parents. Parents want a well-subscribed, happy school for their children, so it's in their interest to get involved. Dedicate a session in your inset day solely to marketing and send home a letter to the parents explaining what steps you are looking to put in place. Don't forget to explain to staff how important the 'good news stories' are, such as sports fixture results or the annual school play; they are busy people, though, so put a system in place that makes it easy for them to report back on these things. Remember, good school marketing is everyone's responsibility.
Understand your USP
Every school has its unique selling points (USP) and you need to make sure you understand yours. Gather feedback from staff and parents via surveys as to what makes your school special and use this information as the foundation of your marketing messages. If your existing marketing doesn't accurately sell your USPs it's time to make some changes. Also, have a think about the families that you're trying to attract and what they value most. How does your school's USP align with their needs?
Get other people involved and pull in favours
Parents and governors have many hidden talents that you should be tapping into, whether it's marketing, proof-reading or design. Get them involved and help spread the load. I'm pretty certain you'll be surprised by how many people want to help and it will save you a lot of money!
Create a content calendar 
The best way to promote your school to prospective parents is to showcase all the great things your school does throughout the year. Make a content calendar and create some content around each entry. The more you can plan the work upfront, the less hassle it will be when it's time to shout about your achievements.
Social media is your friend
We understand the reluctance some schools have when joining social media, but the positives far outweigh the negatives. The majority of the population is on social media, so you could be missing out on a big proportion of your audience if you don't make use of it. Remember to post regularly (but not too much!) and only use your best content – remember that pictures and video get far more engagement than text alone. Don't get swayed by 'shiny new object syndrome' when a new platform comes out; post on a few and do them well.
Google reviews
Many prospective parents will be looking at your school online via a Google search and looking at your ratings. Make sure that your school is visible on Google Maps and that your school 'owns' your profile; you can easily do this by following these steps. Make sure you respond to all reviews, even bad ones, as a one-star review will certainly put people off. Fortunately, you can also flag reviews as inappropriate if you think they're not accurate.
Data, data and more data
There's no point in putting in all this work if you're not going to see whether your efforts are making any difference. Look at your website views and new enquiries from month-to-month. Are you seeing an increase?
You might find it difficult to make time for these activities but believe me – you'll be glad you did when you're looking at those enrolment numbers!
Don't forget to follow us on Twitter, like us on Facebook, or connect with us on LinkedIn!