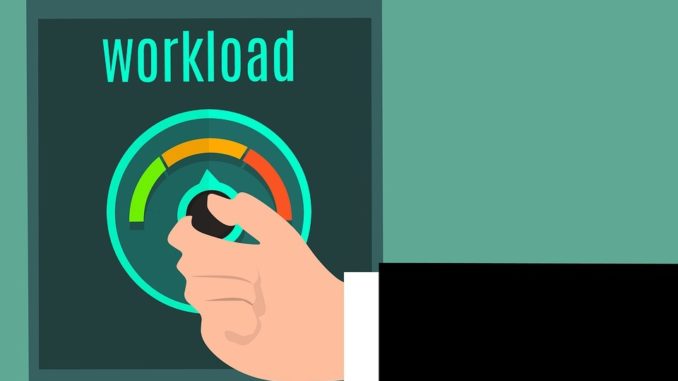 A new survey of teachers' workload challenges has found that marking and data collation continue to be a major source of concern and stress for teachers in England
The survey of more than 800 school staff by GL Assessment revealed that over a third (38%) of teachers think that their school does not take workload matters seriously and is not acting upon the advice of the DfE.
Ofsted was cited by many teachers as a sizable problem, with almost half (48%) saying that the school inspector's new framework on data and assessments was confusing.
Teachers said that addressing marking (38%) and reducing the collation of data (32%) would have the biggest impact on their workload, improve their wellbeing, and allow them to spend more time in the classroom.
The research showed that teachers spend an average of six hours and 48 minutes testing and assessing students every week. Across a 39-week school year that is the equivalent of more than 265 hours (or 44 days) when they could be teaching if they had a more effective assessment system in place. Three in 10 (30%) admitted they spend more time recording, analysing and monitoring data than they do preparing for lessons.
Almost seven in 10 (68%) teachers think their school could do more to make assessments less time-consuming. Three quarters (75%) of teachers surveyed said their school expects them to coordinate and oversee assessments themselves.
However, teachers do accept that data is essential in the classroom. The survey found the majority (61%) of teachers think that accurate assessment data on students helped them to do their job more effectively. Less than a fifth (18%) disagree.  Almost half (48%) say assessment data does make it easier to understand the progress of their students, focus on dealing with specific interventions and ensure that no one gets left behind.
When it comes to communicating with parents, teachers also say there are advantages of having assessment data to share.  Three in five (61%) said that their school shared printouts of its assessment reports with parents.  However, over half (57%) think that parents don't really understand the way their school reports on their child's progress with just a third (34%) of parents supporting the out-of-school interventions suggested are initiated in the home.
Geoff Barton, general secretary of the Association of School and College Leaders, said: "Data is often cited by teachers as one of the key areas which drives excessive workload, but there needs to be nuance here. It's not that teachers are opposed to data. They recognise the value of useful, accessible information that supports and shapes the learning of their pupils and shines a light on areas pupils may get stuck on."
Don't forget to follow us on Twitter, like us on Facebook, or connect with us on LinkedIn!