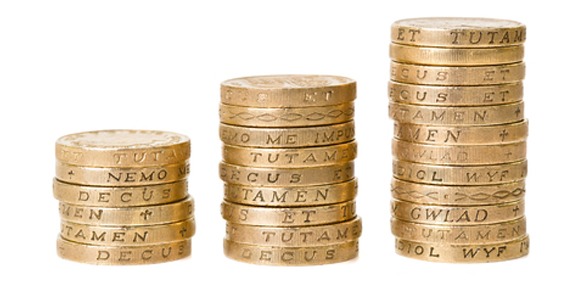 SBMs are resourceful but how can they maximise budgets and boost the coffers? Hayley Dunn, SBM at Windmill Primary School, Shropshire, shares her secrets to success
As a business manager you can sit and complain about the difficulties of balancing the budget and how the National Funding Formula is going to help or hinder your long term financial position…or you can be positive and proactive. I am definitely going with the second option.
Now, I know that SBMs are pulled in all directions and have big workloads – that's why it is important to devise a strategic business plan that's tailored to your school's needs. One of the key messages I took away from the recent NASBM Annual Conference in Birmingham is that business managers are feeling that their workload is becoming unmanageable and keeps growing. As a recent recipient of the NASBM Fellowship I was asked a number of times what am I doing in my school? How do I manage my workload?
Covering all essential tasks
I don't have a magic answer to this question but I can share with you how I work. It is of vital importance that you have a team of colleagues and suppliers around that cover all the essential tasks. I have recently started to utilise OneNote to plan and prioritise my own workload – as the motivational speaker Nigel Risner said, "If you want more success you have to change!"
You need to focus on what will bring the most value to your school, whether that's improving procurement, making better use of the resources you already have or boosting your income. Make good use of networking – talk to other SBMs about what they are doing, think wider than your own area, join in with the valuable discussions on Twitter.
Start with a health check of your finances:
Utilise the resources available on the DfE website which include a metric tool and financial benchmarking.
When you are benchmarking focus on areas where your school is spending at extremes of above/below average.
Peer support and review – partner with an education setting that has a similar demographic, then contrast and compare your processes and procedures – especially useful for settings like special schools. How do they deal with cover? How do they manage staff absence?
Review your staffing structure – deploying staff efficiently, focusing on roles rather than individual people, skills gap(s), pupil/teacher ratio, options for supply.
Address staff absence and review how it is covered. Be proactive, conduct occupational health assessments, look for trends/patterns in absence, consider reasonable adjustments to duties. See the Department for Education (DFE) Review of efficiency in schools system (page 16):
Introducing more efficient staffing structures
Improving project management
Generating income from sponsors or bidding for grants
Reducing the workloads of other senior staff.
Procurement – collaborative buying and improved buying;
Evaluate and plan your purchasing – remember the old saying, 'fail to prepare, prepare to fail'
Review your existing systems
Tender processes – there are companies which will do this for you if you don't have the expertise in-house or you can utilise public sector frameworks – always have T&Cs looked over by a legal advisor
Think about your contract management
Review contracts on a regular basis. Keep a database, including key information like termination dates – they can be tricky! Start by looking at your highest value contracts.
Look for value-added and use post-contract management; are you still getting the same level of quality that you got at the start of the contract?
The lowest price isn't always the best value for money
Evaluate buying and delivery processes – are you getting what you need, on time?
Share resources – staff, resources, facilities
Don't spend time on the small stuff!
Maximise your income through incentivising initiatives
Boosting the £££s
Maximise your income through incentivising initiatives. For example, if PPG is an important element of your funding, offer an incentive to families for completing FSM applications – e.g. a free book – it doesn't have to be expensive, but something small, low cost and linked to learning. Utilise your existing suppliers to support teaching and learning; they could provide mentoring/coaching, assemblies, projects, donations of items, money or time.
Income generation:
Grant applications – e.g. Big Lottery
Business sponsorship
Remember to publicise what you are doing and say thank you through social media; manage your brand
Work closely with your PTA – do you have a parent that is a stay at home mum or dad with a background in marketing, finance, etc. that you could utilise? What parent wouldn't want help their child's school to get some much-needed resources or funds?
Sell skills – including your own
Lettings
Crowd funding.