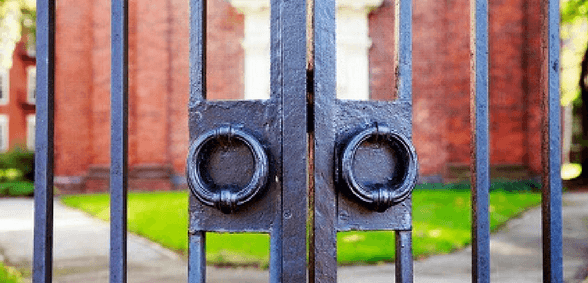 Hire of school facilities is important to many schools – and often not solely for the additional revenue it generates. While each school's facilities vary, what remains constant is the value schools can gain from hiring out their spaces. Many feel strongly about the importance of sharing facilities with the community, yet keeping the doors open at the end of the day can seem like an unsurmountable challenge. We caught up with Scott Warrington, founder of School Lettings Solutions, to find out how, with the right support in place, it can be done successfully
There are several key points which schools should consider when hiring their facilities independently.
Eliminate any grey areas
The curriculum will always take priority – it's vital that premises are left in perfect condition for teaching the following day. Those schools that have the most success with facilities hire have robust terms and conditions in place to remove any grey areas. Users are completely aware of what is expected of them while on school property, and the ramifications should this not be respected. The same principle applies to payment, with invoices issued promptly and payment terms clearly stated.
Keep it simple
Pricing is an area that causes a lot of concern. Keep it simple; one flat fee, regardless of the time or day. A complicated system will increase workload and make hiring facilities less likely to be successful in the long term. Schools should not be afraid to pitch pricing at competitive levels; do your research to establish what else is available in the area and what the equivalent costs are.
Is the appropriate insurance in place?
Insurance can be a worry – however, the onus is on those using the facilities – make sure that they have public liability insurance, along with a robust health and safety policy and guidelines to be followed in the event of an accident on school property. Insurance requirements should be stated in the school terms and conditions.
It's also important to be clear that commercial insurance requirements only apply to professional groups – if friends were using a football pitch for 5-a-side football, the same rules wouldn't apply. If a school has a facilities' hire partner, the school will be protected under their insurance.
Don't overlook event-specific licensing
For certain activities taking place on school premises, a license will be required; for example, if live music is being played, or a theatre group is performing. Similarly, if alcohol is being served at a party, the appropriate license should be sought in advance.
Have a back-up plan
It's often challenging for schools to find someone willing to take on unsociable evening and weekend hours. For schools that do have someone willing to take on the role, a back-up plan in the event of illness or emergency is vital; agree who will step in should the unexpected arise – the last thing schools need is disgruntled groups arriving at school unable to access the premises.
Focus on the proactive, not the reactive
For any school, facilities hire will always take a back-seat to teaching. This means that schools often take a reactive approach, rather than developing a strategy that suits the objectives of the school and maximises revenue. Efforts to market the space within the community will be important in building an ongoing pipeline and ensuring that the facilities are enjoyed to their full potential. In this country we have a thriving voluntary sports sector, creating huge opportunities for schools to generate additional revenue, while supporting local people.
Scott Warrington is the founder and director of School Lettings Solutions
Don't forget to follow us on Twitter, like us on Facebook, or connect with us on LinkedIn!