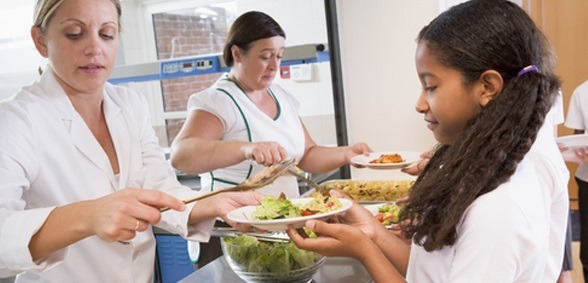 CREDIT: This story was first seen in The Sun
Theresa May's plans to scrap free lunches for infants and replace them with a free breakfast have been abandoned, The Sun reports.
Government sources said the PM's manifesto promise – which would have saved £4bn – would have to be binned after she failed to win a Commons majority.
The source said officials had to face "reality" because ditching hot lunches would require new legislation which would never get through Parliament.
It comes after the PM's revolutionary plans to bring back grammar schools also look set to become a major casualty.
And the revamping of school funding is being re-examined despite a manifesto pledge to ensure no schools lost out under the controversial shake-up which saw some secondaries facing losses of up to £300,000.
A source told The Sun: "There has now been a major reality check because primary legislation would be needed to get rid of free lunches and bring in breakfasts and in parliamentary terms the numbers don't add up.
"Schools funding is also being looked at again."
Graham Brady, senior Tory and chairman of the influential 1922 committee, admitted earlier this week many Tory plans would have be scrapped – but there would be a statement in the Queen's speech on school funding.
He said: "If we can't get things through Parliament, then we can't do them."
He added: "It was a silly thing to say free breakfasts are a sensible substitute for school lunches."
But the grammar schools champion said he hoped a small pilot scheme could be set up in urban areas where there is a lack of opportunity for the poorest pupils.
The move is sure to be welcomed by free school lunch champions like celebrity chef Jamie Oliver and Bake Off presenter Prue Leith.
A No 10 spokesman said they did not comment on speculation on the Queen's Speech.
Last night Labour's shadow education secretary Angela Rayner blasted: "Theresa May is weak and now she is wobbling.
"The Tories are desperately trying cobble together a coalition of chaos and the PM is in full-scale retreat from her own manifesto.
"If she tries to force through her plans to steal the food from our children's mouths, we will fight her every step of the way, and a Labour government would make sure all primary school kids get a healthy hot meal at least once a day."
Don't forget to follow us on Twitter, like us on Facebook, or connect with us on LinkedIn!