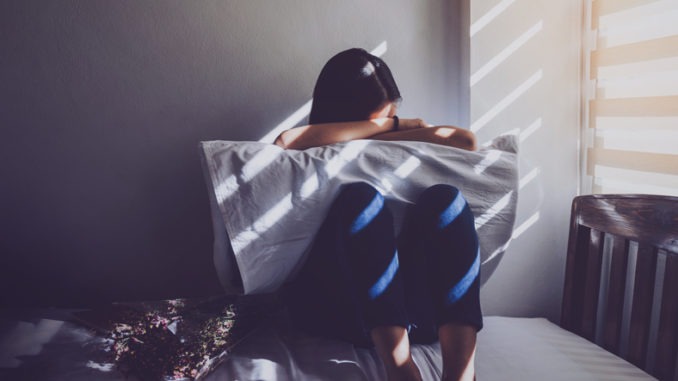 As reported by BBC news, mental health charity has 600 young people on its waiting list – the highest figure in its 27 year history
Gloucestershire based TIC+ is reporting an unprecedented rise in demand, with many young people seeking help for more complex and serious issues. It said this was resulting in longer waiting times, which can have a detrimental effect on patient's health. Director of counselling services Judith Bell reassured young people they were "still here for them".
"Although they may have to wait a little longer than usual, we want every young person to feel they can reach out to us for support when they need it," she added.
TIC+, which stands for Teens in Crisis, supports young people with depression, anxiety, bereavement, bullying, low self-esteem and self-harm. It said waiting times were now between 12-15 weeks for new referrals, meaning some people may have to wait until September before being able to start counselling sessions.
The experience of TIC+ echoes that of charities across the country, who have reported a significant impact on young people's mental health as a result of the pandemic. One in six young people are now estimated to have a mental health problem, according to the national charity Young Mind.
Claire Power-Browne, director of operations at TIC+, said: "It's very difficult for us to be telling people that there is a long wait list and sadly we do see that young people's conditions do worsen the longer they are on the waiting list."
She said the charity started to see a "pronounced increase" in the number of young people presenting suicidal thoughts, plans or attempts last year.
"It's been a real period of isolation, uncertainty and fear for these young people and for a lot of them they have not been able to reach out to those trusted adults and access that support they need," she said.
The charity said the pressure was not just down to the pandemic. It was experiencing an increase with waiting lists and lead times for counselling last January. Power-Browne said this was due to increasing pressures on young people.
"We can't ignore the social factors and pressure that they are under relentlessly 24 hours a day about being better, living better, doing better, these images of perfection and the aspirations that they are bombarded with constantly and the feeling of not being enough," she said.
"And this is just the start. Things are going to get much worse and we are going to see a bigger increase in numbers."
She said the mental health sector needs more investment. The government has pledged £79m to support children and young people's mental health, as part of a £500m pot for mental health services, announced in November. Those on the charity's waiting list can access an online drop in facility and anonymous helpline – TIC+chat – a one to one support service, which can be accessed for immediate support during opening hours.