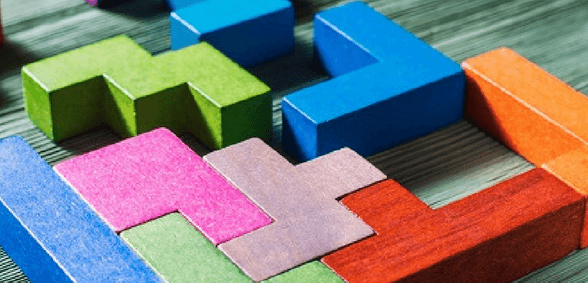 According to the Mental Health Foundation, mental health problems affect around one in ten children; alarmingly, 70% of those who experience a mental health problem have not had appropriate interventions at a sufficiently early age. Charlotte Lowe, a mental health practitioner and CBT therapist, provides some guidance – an information sheet for school staff
When it comes to mental health it is evident that there is a devastating lack of information, advice, support and resources available to parents and carers. As we know mental health problems are on the rise in children and young people, with parents and carers often being left in the dark about how best to support their child. From my experience of working in schools, I often find myself providing support to parents and carers whose children are struggling, as they are often at a loss as to what to do.
I decided to develop this information sheet in order to provide some guidance for those who encounter children and young people with mental health problems – specifically in support of parents and carers.
Parents tend to react in one of two ways; in denial that their child has a problem or blaming themselves and thinking it is their fault that their child is struggling. I therefore wanted to offer accessible information to raise awareness of mental health, help them to realise that mental health problems are common among young people and that support is available and that young people can overcome their difficulties.
I also wanted to encourage them to access available websites and resources, more specifically directing them to the parent's helpline which Young Minds offer and give them advice on how best they can support their child.
This short information sheet discusses mental health in young people and aims to offer advice and guidance for if you are concerned about a child or young person.
Download the full information sheet here and share with your colleagues

Important things to remember
Everyone has mental health, just like we all have physical health. However, at times CYP can struggle to cope and may experience a range of different mental health problems.
CYP's mental health problems are a lot more common than you think. Although statistics argue that one in ten CYP suffer from a diagnosable mental health problem, more recent, accurate figures on the prevalence of mental health problems in young people do not exist. It is estimated that the true figure is actually a lot higher.
The reasons for the rise in the number of CYP experiencing mental health problems are varied. Young people these days face increased pressures compared with when we were younger. These relate to increased academic pressures and also pressures to look and act a certain way given the advent of social media. An increase in bullying and the number of children living in poverty have also been found to contribute to the rise in children and young people's mental health problems.
With the right help and support most young people will recover from their mental health difficulty. Young people have a much better chance of recovery if their problems are identified early. This is why it's important for you to be familiar with common signs and symptoms to be aware of which may suggest that a young person is suffering.
It is helpful to encourage a child or young person to see their mental health problem as just a difficult period in their life from which they can get better. Some children even manage to overcome their mental health problem with just a little help and guidance, without receiving specialist support. It's important not to dismiss or play down a child's mental health problem as this may make them think that you don't care, or that you see their problems as insignificant.
It can be difficult working with a child or young person who is experiencing a mental health problem. It's essential, therefore, to look after your own health and wellbeing. You cannot be there to help and support a child or young person if you are not feeling well yourself.
Download the full information sheet here and share with your colleagues 
About the author
Charlotte Lowe is a cognitive behavioural therapist and school counsellor at Lostock Hall Academy in Preston. She is highly involved in raising awareness of mental health in professionals and has, in the last few months, completed mental health awareness training to Action for Children staff all over the country, for school staff and more recently for the Police.
She has also written a Children and Young People's Mental Health certificate – an online course which was published with NCC resources in late January.
You can get in contact with Charlotte via her new website:
charlottelowepsychologicalservices.co.uk
Don't forget to follow us on 
Twitter, like us on
Facebook, or connect with us on
LinkedIn!