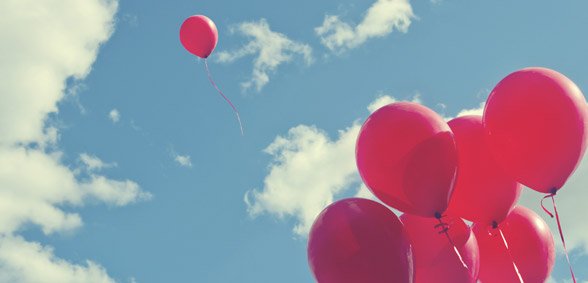 With school budgets already at breaking point it's difficult to understand how they are to meet the mental health and wellbeing needs of students and staff – without the forbidden 'money tree' been shaken. An innovative multi-agency initiative – MindSpace – may offer a solution. Michelle Sault is head of extended services at Wellspring Academy Trust – responsible for delivering the MindSpace programme; she discusses its importance and its impact
The MindSpace initiative has seen mental health practitioners embedded in secondary schools across Barnsley to tackle poor mental health among children.
Funded by Barnsley CCG, and delivered in all 10 Barnsley secondary schools by the Wellspring Academy Trust, the £1.3m scheme will see teams of mental health nurses work with young people whilst trained counsellors work with parents and carers. Tutors also play a role, providing group, classroom-based intervention on topics such as self-harm, depression and suicide. Furthermore, teaching staff will receive mental health training to help identify those needing support.
This 'multi-service' approach to mental health provision bypasses waiting lists for traditional mental health services – already in high-demand, with low-capacity – and ensures that schools can tackle problems quickly and efficiently. Early intervention has been proven to reduce exclusion rates, minimise family disruption and stem educational failure; this initiative seeks to achieve this by linking mental health professionals, educators, families and young people in an entirely new way.
We spoke with Michelle Sault, head of extended services at the Wellspring Academy Trust, to see how it's working across the 10 schools of the Yorkshire and Lincolnshire-based trust:
Why is having access to mental health services/support in schools important?
The pace of change in secondary schools and, indeed in adolescence, is relentless. The advent of social media has increased pressure on young people and figures estimate that one-in-10 young people now suffer from a diagnosable mental health condition. More than half of all mental illness starts before the age of 14 and 75% by 18.
It's essential to increase mental health awareness in schools and have the provision to help young people who exhibit symptoms of stress and depression. Early intervention is key. Poor mental health in childhood invariably means poor mental health for life. This then puts an individual at higher risk of dropping out of education, of unemployment, criminal activity and social isolation. Schools have a central role to play and it's vital that agencies and organisations collaborate and work together efficiently to offer the best services for young people and their families.
Not many schools are able to afford a mental health practitioner in their school! How did MindSpace come about?
The issue has gone unaddressed for too long. Wellspring Academy Trust is a multi-academy trust which is renowned for its work in the mental health and special educational needs sectors. We decided that our own schools needed to be much better at spotting and helping children with mental health issues and so we spoke to the local Clinical Commissioning Group about funding a collaborative approach to embed mental health practitioners across Barnsley secondary schools, irrespective of who is managing them.
Wellspring Academy Trust piloted the scheme in a small number of schools during the 2016/17 academic year. This saw children and parents able to self-refer and student group work sessions took place in classrooms. In addition, teachers received mental health first aid training to help them spot early signs of depression and poor mental health.
The results were very encouraging. The pilot supported more than 200 young people, including 63 parents and the feedback from parents and young people was superb. It has been described as 'transformational' and a 'lifesaver' by users.
This year we have upscaled it and are now managing the programme in all 10 secondary schools across Barnsley. These include schools run by the LEA and other academy groups.
What's the vision behind the project? What is your goal, your idea of success?
The vision behind the project is quite simple – to offer a better standard of mental health care for pupils which can be available to them as soon as problems arise. We don't see MindSpace as an experimental programme or an expensive luxury; we see the scheme as an essential part of schools' duty of care.
The ultimate marker of success would be to see MindSpace rolled out nationwide – and that is the aim we are working towards. We hope to see a steady growth in the number schools and commissioners looking to incorporate the scheme after they see the benefits it will bring to Barnsley schools this year.
How does the programme overcome barriers to mental health in Barnsley schools?
Through the MindSpace programme, mental health workers visit schools several times a week. This means young people have a regular person to turn to, someone they can build a relationship with. It shows pupils they can get help quickly. During the pilot phase we spoke to young people and asked them where they were most confident accessing mental health support and they said in a school setting.
The difference is between a parent or teacher making a phone call to CAMHS or having someone on site who pupils know and can speak to straight away. It also bypassed waiting lists at CAMHS and means early intervention is possible.
The practitioners' work is on a 1:1 basis but, as we move forward and the programme matures, Wellspring Academy Trust hopes it can further develop the offer so it can impact more widely. Parents have also found the support helpful and, again, developing a broader offer for parents and families is something we'd like to achieve moving forward.
What about collaboration between the schools – how does this work?
We're seeing increasing collaboration between primary and secondary schools, particularly in the transitional year 6; we hope that services in primary schools can be stepped-up in-line with the developments we're seeing in secondary schools.
Even though the programme is only in its first full year, it is a truly collaborative model. By embedding mental health practitioners in schools we're seeing the NHS, education authorities, individual schools, teachers and parents all working together. We officially launched the MindSpace programme in October 2017 and the wide range of people who attended the launch was incredible. The support for the programme is far-reaching because everyone – whether they're from an education, health, local authority, or general background – understands the enormous need for a better, smarter approach.
Is this a model that other schools/groups of schools can adopt?
Absolutely, and that is the end we are working towards. We want to lead by example and we are already demonstrating just how effective the MindSpace model can be. Hopefully, schools and clinical commissioning groups will be encouraged by our scheme.
It's simple, scalable and, most importantly, it's proven; the powerful testimonies from young people who spoke at our recent launch were proof of that. It's making a huge difference to young people and their families and we're determined to push this programme out as far and as wide as possible.
Don't forget to follow us on Twitter, like us on Facebook, or connect with us on LinkedIn!