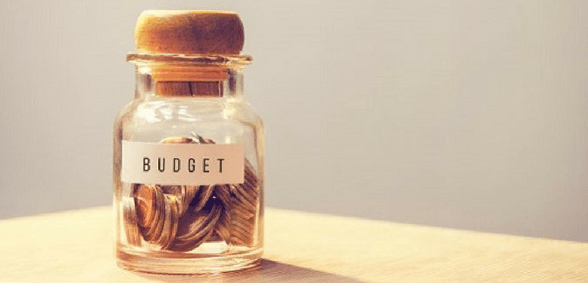 Picture this; you and your senior leadership team take the opportunity to review the school's aims and decide to refocus the vision; it's time to make the necessary interventions to improve student attainment in STEAM subjects. You develop your action plan and allocate different responsibilities to different sections of the school – all of which sit neatly in your overall plan. Critical to success is best practice financial management – budgets are tight! What does a strategic approach to school finances look like?
The 2013 DfE policy paper Review of efficiency in the school system stated, 'The most effective schools are those that think continuously about how to optimise their spending decisions to achieve the best outcomes for their pupils.' The subsequent years of cuts have only amplified the need for schools to develop strategic approaches to finance in order to achieve their overall vision, but how do you go about achieving the mission critical – value for money – while maximising results?
Plan ahead
With the ultimate aim of achieving the most, while spending the least, forward planning is a vital first step to ensuring value for money. "I would insist to be party to all discussions so that a business plan approach could be developed to support the STEAM proposal," explains Sue Birchall, SBM at The Malling School, Kent. "Key to the ability of the school to financially support any improvement plan would be for it to be planned within the three-year strategic finance forecast. I would cost the draft proposals so that affordability was considered before any firm plans and decisions were made."
The importance of medium and long-term planning is that it allows schools to be proactive, and in control, rather than being reactive. Having to address the results of poor financial planning is time-consuming and diverts senior leaders away from other responsibilities. As the Association of School and College Leaders (ASCL) guidance paper, Strategic Finance: design principles and financial reporting,puts it, a financial plan '…establishes a direction of travel for the school and boundaries for effective decision-making.'
Assess and utilise your resources
A sound assessment of what you currently have at your disposal helps to clarify the picture of what's missing and what can be utilised to achieve your goals. A strategic view of your resources will allow a SBM to plan for the future by using the best information currently available.
"Take each cost centre at a time and create an inventory of what is being purchased," says Philip Burton, SBM at Hallbrook Primary School, Leicestershire. "Once you have this information, hold a meeting to discuss what the wider team feel the benefits of the purchases are." He advises asking the following questions:
What does it do?
How can you show it is having a positive effect on outcomes?
Is there a more cost-effective, or better value for money, alternative?
Does it link to our plan?
It's also vital to consider how to maximise your current resources; for example, in the STEAM arena, resources can be limited. "Look at the capacity of the school site," says Sue. "Technology, science and other practical labs and working areas have a limited capacity for student numbers. If there were additional lessons and subjects this would need to be considered, along with the need for further equipment. The first draft of the plan would look at the ability of the school to offer more rotations of lessons so that additional expenditure could be avoided."
Additional investments
When it comes to driving up attainment in any area, additional costs can be a factor. So what should a SBM consider to ensure that they are paying a fair price and that they are investing wisely in something that will give them a maximum return?
Philip recommends benchmarking yourself against other, similar schools. "If they can deliver outcomes at a lower cost then what are they doing? You want to know, so pick up the 'phone and have the conversation. Depending on what you are focusing on you can refer to the DfE benchmarking tools to give you a good starting point. Armed with this information it is time to go back and discuss with the senior leaders and make those, potentially difficult, decisions; what are you going to cut to support the overall vision of the school?"
Staffing accounts for a large percentage of school budget, with the DfE reporting that it, typically, represents over 70% of expenditure. Therefore, any additional teaching staff needs to be considered carefully, as Sue explains. "The desire to develop these subjects would likely include additional teaching time and, possibly, additional teachers. This is always the area that requires the most thought. Any additions must be made in such a way that they meet the terms of the objective, but do not add large, ongoing costs which may not be needed moving forward.
"It needs also to be considered that the cost of recruiting, and the salaries of teachers in these core subjects, is generally high. I would be encouraging the school to look at a strategic view to recruiting long-term to include offering places for trainee teachers in these subjects."
Avoid hidden costs
Now that you've established what's available, what's needed and what the potential costs are, it's important to consider other areas that might impact your budget. As Sue points out, "Changes to the curriculum often bring extra photocopying and exam fees, for example, as well as having an effect on support staff, careers and others. By making sure that these are included in the costed improvement plan there should be no nasty surprises."
One way to try and avoid being caught out by hidden costs is to embed a culture of value for money across the whole school team. The National College for School Leadership paper,A whole-school strategic approach to value for money, stresses that the importance of 'Ensuring value for money is not regarded as a separate activity carried out by the school business manager; it is part of school improvement and effectiveness.'
In this respect Philip relies on other members of the team to ensure they're all pulling in the same direction. "When you've decided what budgets are going to be handed out, you need to communicate what the budget is to the holders. It needs to be clear that this is theirbudget, and they are to manage it carefully. As a SBM you will want to be able to prepare reports for your governors; at the end of each month reach out to the cost centres and ask your budget holders to tell you what still remains to be purchased and, more importantly, what impact is this spending having. Once you have all the information you are fully-prepared to go to your meetings and discuss the current budget with all your answers at the ready."
"Planning and managing budgets requires teamwork, and a commitment from everyone, to make it work. Having strong leadership and procedures will, undoubtedly, support a setting in delivering its overall vision."
Be flexible
Ultimately, any medium or long-term strategic plan is not set in stone. The ASCL advises that it's 'a live document which must have flexibility, and be regularly referred to and updated to reflect known changes.'  Philip agrees. "There will always be something that happens, so be prepared to amend your budgets mid-year; it may be that you suddenly get a large income through a traded activity so look to see if you can spend this to support your vision. Alternatively, you may be told there is a new expenditure and you need to find the money. If this is the case you go back to the top and follow the process again."
Implementing a strategic approach to finances gives the best chance of achieving value for money andthe school aims. More than this, there can even be an opportunity to bring in additional revenue as Sue explains. "If the proposals would have a significant impact on the success of the school, and there was the capacity to increase numbers, this would have to be considered in the risk management of any plans. Similarly, if it was also an offer that could improve the sixth form basket, and increase numbers, this could mean increased income to match the additional expenditure!"
Don't forget to follow us on Twitter, like us on Facebook, or connect with us on LinkedIn!