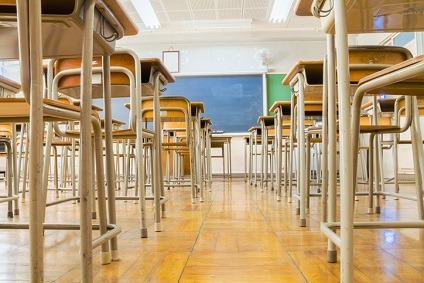 CREDIT: This story was first seen in Tes
High-stakes accountability and increased autonomy mean there is more pressure on school leaders than ever to cross ethical boundaries, a high-profile educationist has said.
Tes has reported that Steve Munby, the chief executive of the Education Development Trust, said some headteachers and multi-academy trust bosses were "blurring the lines" between what is good for them and what is good for their pupils.
Speaking at the Inspiring Leadership conference in Birmingham, Mr Munby said: "School leadership is seen as one of the bastions of ethical, trustworthy and moral leadership. Yet even in schools we have witnessed in a small number of cases behaviours that are not great examples to children and their parents.
"Some heads and CEOs are blurring the lines between what is good for themselves and what is good for the children.
"There are leaders who get some success and then they seem to forget what it's all about. They start off fired up by moral purpose, but then they step over a line."
He referred to a Tes article "charting the downfall of the superheads". One of the heads, Sajid Raza, was jailed for five years for defrauding the Department for Education of thousands of pounds.
Mr Munby, who is standing down from the Education Development Trust in August, said changes to the education system had meant "the pressure on school and on MAT leaders to cross an ethical line is more challenging in England now than it has ever been".
"The combination of high accountability and high autonomy, along with the lack of a middle tier, makes England's education system more extreme than almost any other in the world," he said.
"Our high-stakes accountability system places pressure on school leaders to behave in a way that maximises the performance as a school or as a MAT, but may not always be in the best interest of the individual child or, indeed, the wider community of schools.
"When you're fighting for your reputation as a school, and every single inch of progress is hard won, and in a system where falling below a floor target can cost you your job, it can be tempting for our behaviours as leaders to drift away from the ethical line we perhaps ideally would want to take."
Pressure to act unethically had only been increased by austerity, and the recruitment and retention crisis means schools are competing with each other for a small pool of talented teachers, he argued.
He said heads were confronted with ethical dilemmas on a regular basis, such as whether to accept a pay rise while making staff redundant because of budget cuts.
Heads who want to lead "inclusive" schools are also asking themselves whether they should refuse to take challenging children, he suggested, because they worry "we'll do less well in terms of accountability measures".
Geoff Barton, general secretary of the Association of School and College Leaders, said Mr Munby was right to highlight "a small number of examples where bad decisions appear to have been made".
He added: "In a fragmented system, we need a strong sense of a collective mission. His speech was a brilliant ethical call-to-arms, and I welcome his candour and sense of renewed moral mission for all leaders."
ASCL had recently established a Commission on Ethical Leadership to more explicitly define the principles around how leaders conduct themselves within and beyond their schools.
Don't forget to follow us on Twitter, like us on Facebook, or connect with us on LinkedIn!