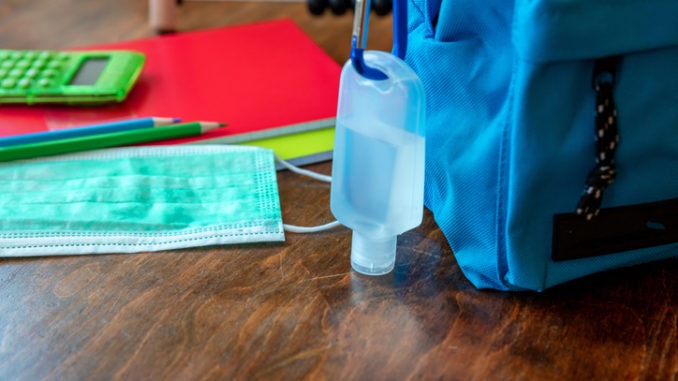 As reported by BBC news, there has been a sharp rise in pupils sent home from school in England because of COVID, according to the latest official figures
They showed that more than 375,000 pupils – about one in 20 – were out of school for COVID-related reasons, up by more than 130,000 in a week. Absences have quadrupled during June. The government has signalled a shift to more COVID testing for schools in September – rather than having to send home whole "bubbles" of pupils. The Department for Education figures show the highest number of COVID-related absences since the return to school in March, with 5.1% of children out of school, up from 3.3% the previous week.
15,000 pupils at home who are confirmed COVID cases
24,000 suspected cases
279,000 self-isolating due to potential contact in school
57,000 self-isolating due to potential contact in the community
5.1% of pupils absent from COVID, up from 1.2% on 10 June
13% absent in total, including non-COVID
"The government simply does not appear to have a grip on this situation," said Paul Whiteman of the National Association of Head Teachers – with attendance figures down to levels seen last autumn.
Absences were higher in secondary than primary school in the latest figures, with 6.2% out of secondary school, up from 1.4% earlier this month. But out of all those young people having to stay at home – only four per cent are confirmed COVID cases.
"It is clear that a different approach is needed in the autumn term," said Geoff Barton of the ASCL head teachers' union. But he complained that so far the government's proposals are only "vague aspirations".
More pupils seem to be returning to learning online – with the Oak National Academy, set up during the first lockdown, reporting a big increase in the use of its online lessons, particularly in the north west of England. The current approach of whole bubbles of pupils having to self-isolate where there are cases is under scrutiny – and the rules could change in the autumn, in a bid to limit the disruption. It has been suggested more testing could be used in response to COVID cases – and a pilot scheme in some secondary schools has used daily COVID tests, rather than requiring pupils to self-isolate.
Education secretary Gavin Williamson said he was "working with the health secretary, alongside scientists and public health experts, to relax COVID measures in schools".
"I'll be looking closely at the issues around the need for ongoing isolation of bubbles and the outcomes of the daily contact testing trial, as we consider a new model for keeping children in education," he said.
Labour's shadow education secretary Kate Green said "parents and schools are crying out for help" and called on the government to act before the summer holidays.