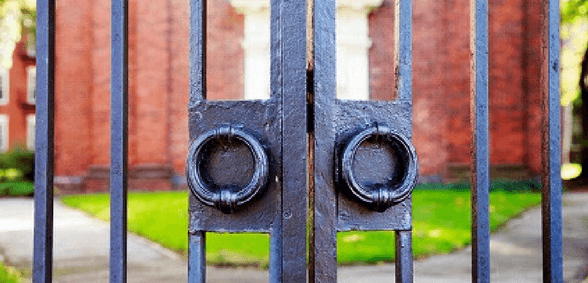 As reported by the Camden New Journal, a highly-respected primary school in Camden could close by Christmas due to a string of troubling challenges
St Aloysius Primary School in Camden could close by the end of this year, potentially displacing 300 pupils in need of a new school.
Its chair of governors, Margaret Harvey, sent a letter to parents explaining the situation.
She stated that the school is in troubling straits thanks to a huge reduction in pupil numbers in the area, leading to a severe drop in funding.
As such, the school is struggling to keep current staff on board while the school's buildings approach the end of their usefulness.
A decision will be made by the end of July.
Harvey's letter said: "The governors' decision  to consult on closing the school has primarily been made because the number of primary school age pupils locally – and across central London – has significantly reduced.
"There have been fewer applications for school places at St Aloysisus Catholic Primary School in recent years, and a smaller number of children in the school means that the school is no longer attracting enough funding to maintain current staffing levels in the future.
"Several nearby schools  have benefited from new buildings and can offer state of the art education facilities to local families who may otherwise have  chose St Aloysius."
Parents have expressed their outrage and concern – especially since St Aloysius is broadly considered to be very high-quality in terms of teaching and learning.
In 2017, the school was also honoured as the 'most inclusive' for sports in Camden.
It's last Ofsted inspection rated the school as 'good'.
Councillor Angela Mason, cabinet member for best start in life, said: "It is always very sad when a school may have to close. Unfortunately St Aloysius has been hit by a number of challenges.
"The school was judged to require improvement in 2018 and although there has been some excellent progress this has also affected school numbers, which are falling generally in the borough.
"Significant physical improvements are also needed. The consultation is now an opportunity to hear all views and decide the best way forward."
Don't forget to follow us on Twitter, like us on Facebook, or connect with us on LinkedIn!