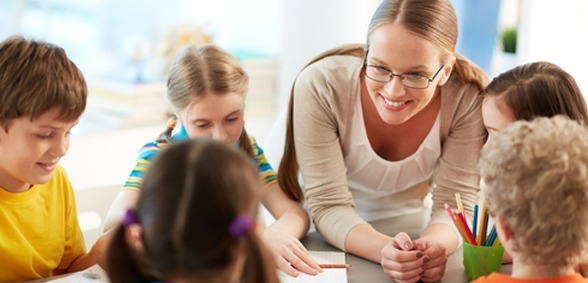 CREDIT: This story was first seen on Alderlyedge.com
Tatton MP George Osborne called a meeting of Cheshire East heads and governors from within the Tatton constituency to discuss the proposed changes to the National Funding Formula for schools, which according to the National Union of Teachers would see our local schools lose over £1.8m from their annual budget by 2019.
Alderlyedge.com reports that the meeting was held at Wilmslow High School on Friday, February 24, and attended by James Pulle, headteacher at Wilmslow High School, and Mike Cladingbowl, headteacher at Knutsford Academy, together with the headteachers or governors from their feeder primary schools.
The discussions centred on the concerns about the government's proposal to introduce a National Funding Formula in 2018-19, which is designed to deliver a transparent funding system where the amount of funding children attract for their schools is based on need and is consistent across the country.
However, the new system would result in a cut in budget for every primary school in Wilmslow, Handforth, Styal, Alderley Edge, Nether Alderley, Chelford, Mobberley and Mottram St Andrew, as well as Wilmslow High School.
George Osborne said "Everyone wants to see a fairer and more transparent way of funding schools. It can't be right that almost identical schools, with pupils from similar backgrounds, get wildly different sums of money. The key challenge is to get the detail right. Having listened to and met with heads, governors and parents about the impact on the detailed formula in Cheshire, I appreciate their very real concerns. I am determined that the voice of Cheshire schools will be heard.
"Nothing is finalised yet. A government consultation is under way. The strength and weight of voices in these government consultations can make a real difference so I would urge everyone to take part.
"I will work with the other local MPs to make sure the case for Cheshire is properly considered. We will then await the results of the consultation and once we know where we stand – we can plan our next step."
Dr James Pulle, headteacher at Wilmslow High School, told wilmslow.co.uk "With Cheshire East MPs having been prominent nationally in raising concerns about the implications of the currently proposed version of the National Funding Formula for schools, it was good to explore the issues in detail with George Osborne when he visited Wilmslow High School on Friday 24th February. He listened carefully to the arguments expressed and discussed the matter fully with the headteachers, school governors and Cheshire East Council officers present.
"His promise of support for the Fair Funding campaign was welcomed and he gave knowledgeable advice about the importance of strong public engagement with the government consultation that is taking place."
The Department for Education is consulting on the initial proposals until 22nd March. You can take part in the consultation online.
Don't forget to follow us on Twitter, like us on Facebook, or connect with us on LinkedIn!