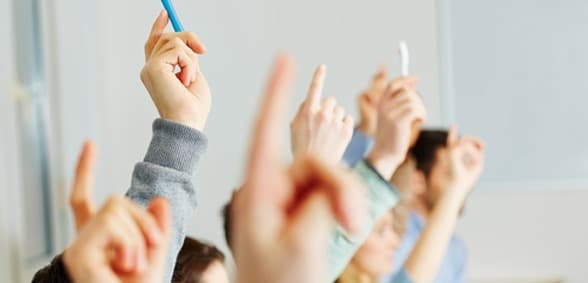 As reported by the BBC, MPSs have responded to the subjects children in Scotland are allowed to take seemingly becoming smaller
Following the news earlier this week that the choice of subjects at Scottish schools is shrinking, MSPs have voted to recognise 'serious concerns' and 'fundamental failings' regarding this issue.
A Holyrood survey of pupils shows that over half weren't able to take all of the subjects they wanted to.
Education secretary John Swinney claimed, during a debate, that a wide range of subjects was available and that exam passes were increasing.
However, all four opposition parties rejected his amendment to pass the Conservative motion for the debate.
A total of 241 pupils and 375 parents took part in the government's surveys.
The parents who responded highlighted music as the subject most likely to be missed out on, while pupils complained about not being able to take modern studies.
The most common reasons cited for classes not being available were timetable clashes, staff shortages and schools simply not offering certain topics at all.
Parliament researchers highlighted that a number of pupils are concerned that subject choices could impact on their future, particularly regarding university.
The Scottish government has insisted that Curriculum for Excellence offers "significant flexibility" for schools to "design a bespoke three-year senior phase of courses and qualifications".
However, the motion passed by MSPs is calling for immediate action.
Scottish Conservative education spokesperson, Liz Smith, said "this survey shows more than half of pupils are denied this opportunity" to take the subjects they want to.
She said: "That speaks volumes about the narrowing choice of subjects being offered to Scotland's pupils under this SNP government.
"Scotland used to be world-renowned for the breadth of education on offer in school. Now it's more likely than not that our children will be denied the opportunities for learning they both need and deserve."
Don't forget to follow us on Twitter, like us on Facebook, or connect with us on LinkedIn!