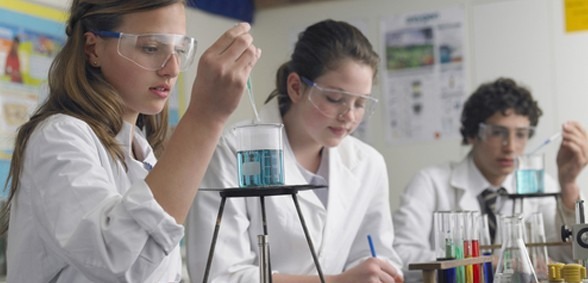 CREDIT: This story was first seen in The Royal Sutton Coldfield Observer
A school in Sutton Coldfield has celebrated the opening of its new multi-million pound new Science, Technology, Engineering and Mathematics (STEM) facility, The Royal Sutton Coldfield Observerreports.
The project was financed as a result of a successful £2m grant bid to the Education Funding Agency together with a fantastic fundraising effort from the whole school community to raise and incredible £1.01m. In addition to this significant support was received by Sutton Coldfield Charitable Trust, The Wolfson Foundation and Garfield Weston Foundation.
The new building, which is part of an ambitious expansion programme, has 17 new classrooms over two floors including a bespoke ICT Suite and a Robotics Room. The building also includes additional girls' sports changing facilities to accommodate the increasing number of girls studying in the Sixth Form.
The block extended and redeveloped the existing Randon Art and Design Centre and has taken 12 months to complete. The Sixth Form study area adjoined to the new build remained open throughout the construction programme.
Finance director and school business manager Graham Swindells said: "The ability for the school to extend its current offer to more students given the demand for places and the school's vision and strategic intent to support social mobility has been planned since 2014. The fruition of these plans by the completion of this state of the art construction gives the whole school community great pride and a sense of achievement with the success of this collaborative project."
Headteacher Dominic Robson said: "We are delighted to see the completion of the Richards – Randon STEM Block, not only will this provide space for more students to enjoy a grammar school education, but also it will support our fostering of the next generation of scientists and engineers that our country desperately needs.
"We are very grateful to the whole Vesey community who have supported this inspiring project."