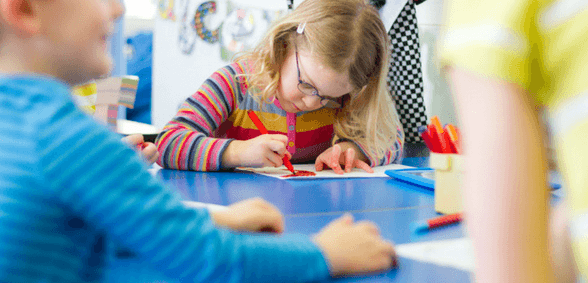 A campaign has been launched to ensure future funding for maintained nursery schools
The All Party Parliamentary Group for Nursery Schools, Nursery and Reception Classes has launched a campaign to safeguard the future of maintained nursery schools.
NAHT has formed a partnership with the APPG and the British Association for Early Childhood Education in order to campaign for improved certainty about the future funding of 397 maintained nursery schools in England.
NAHT general secretary, Paul Whiteman, who spoke at the APPG in Westminster yesterday, said:
"The current government has recognised the crucial role of the maintained nursery schools as system leaders for the early years, and that the Early Years National Funding Formula introduced in 2017 does not adequately provide for their costs.
"As things stand, maintained nursery schools are struggling to remain viable. The supplementary funding provided by government with the aim of maintaining 2016-17 levels of funding has failed to achieve that, with 67% of nursery schools having a lower budget in 2018-19 than in 2016-17.
"The result of this is that in 2018-19, 39% are expecting to be in deficit, and by 2019-20, 64% expect to have a deficit. Time is running out fast."
Judy Shaw, VP of NAHT and head teacher at Tuel Lane Infant School and Nursery in Calderdale, added:
"We have made huge progress, with a succession of Early Years Ministers stating their support for the outstanding work done by maintained nursery schools, and strong cross-party support for a solution. However, A failure to act now by ministers could have disastrous consequences.
"Many schools will close without a clear position on future funding and thousands of children and their families will be affected."
The primary goal of the campaign is to receive a guarantee of viable funding for maintained nursery schools after 2020 (ministers have provided interim funding of £60m a year until 2019-20). Many more will close over the next few years without it.
Don't forget to follow us on Twitter, like us on Facebook, or connect with us on LinkedIn!