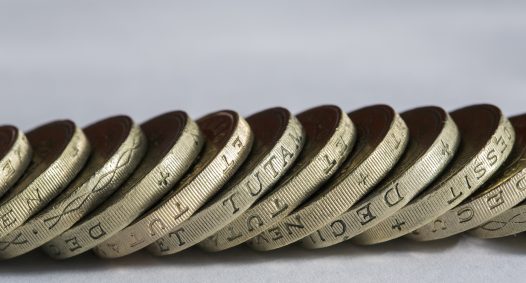 CREDIT: This story was first seen in Tes
NAHT president will say government claim that funding gap can be plugged by efficiencies is 'offensive' because schools are giving '110% every day',
Tes
 reports.
The government has a "Poundstretcher" ambition for education and its argument that schools can plug the funding gap with efficiencies is "offensive", the president of the NAHT heads' union will claim today.
Anne Lyons, the union's incoming president, will also say that key aspects of the education agenda are not in the hands of Justine Greening, the education secretary, but being driven by the Treasury and Downing Street.
Speaking on the first day of the NAHT's annual conference in Telford, Ms Lyons is expected to say that "the government's ambition for schools has hit a brick wall…that brick wall is funding".
She will accuse the government of being "dishonest" in its approach to funding, and is expected to mock its claim that about half of the £3bn savings needed by 2020 can be achieved via "efficiencies".
"You know, all of those teachers who are wandering about at breaktime wondering what to do," she will say.
"All of those support staff who are basically just sharpening pencils and doing up shoelaces.
"All of those office managers and receptionists who have so much time to spare in their extraordinarily busy front office.
"It's offensive, actually, because I don't know anyone working in school who doesn't give 110 per cent every day."
Ms Lyons will argue that in telling schools that the money they have is "good enough", the government is sending a message to parents that "their children's entitlement to education isn't about 'excellence'. It isn't about 'outstanding'. It isn't even about 'good'. It's about 'good enough'".
"We reject the 'Poundstretcher' ambition for education," she is expected to add.
Ms Greening was due to address the NAHT conference, but has pulled out since the snap general election was called – a decision which Ms Lyons will label "so disappointing".
She is expected to add: "Mind you, if you have to stand up in front of a couple of hundred headteachers and tell them how fabulous grammar schools are, you're probably going to find something else to do that day, aren't you?"
Ms Lyons will say that the NAHT faces a difficult task opposing the expansion of grammar schools and fighting for more funding, because the two policies are "not in the secretary of state's hands", but being driven by Downing Street and the Treasury respectively.
"I'm sure there are plenty of officials in the DfE who are still shaking their heads about why grammars are back on the agenda," she will say.
"It's Theresa May and Downing Street who came up with that bright idea."
Russell Hobby, the NAHT's general secretary, said the election marks a "tipping point" for education, with standards set to drop "in every school" if money is not quickly injected into the system.
He issued the warning as members spoke up about how their schools have already been affected by budgetary pressures.
Sam Offord, a primary headteacher in Manchester, said he made five teachers redundant in 2015 and lost support staff last year.
"Looking at the budget for the next five years, we are going to have to make considerable changes and restructure again," he said.
"It is the first time since I started teaching in 1989 that I have been involved in anything this drastic," he added.
Kate Davies, headteacher of Darton College in Barnsley, said that funding cuts meant she had to "reduce the curriculum offer and cut the whole of the community team".
"We have reduced staffing and reduced the leadership team," she added.
And Graham Colclough, business manager at Burnwood Community School in Staffordshire, said his school was looking at a reduction of over £140,000.
"Even the schools that look OK at the moment, if you look at their five-year forecasts, it is looking very difficult ahead," he said.
Don't forget to follow us on Twitter, like us on Facebook, or connect with us on LinkedIn!