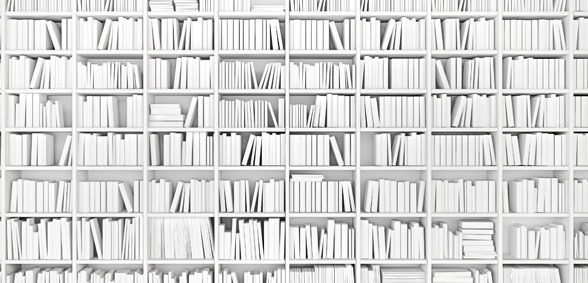 The National Audit Office (NAO) has released a new report looking at converting maintained schools to academies – with plans to convert schools to academies having cost an estimated £745m so far. Further, plans have stalled in many regions because of a lack of sponsors
Academisation has been at the heart of government policy for some time; directing underperforming maintained schools to become academies is the government's main intervention to help schools in difficulty. As of January this year 7,472 of the 21,538 state-funded schools in England (35%) were academies. According to the NAO 6,996 had converted from maintained schools and 476 were free schools. The DfE provided revenue funding of £17.0bn to academies in 2016-17, 35% of the total amount spent on schools and, in total, plans to convert schools to academies has cost an estimated £745m.
In the introduction to the report, the NAO highlights that academy trusts acquire substantial new freedoms and responsibilities that maintained schools do not have – including responsibility for financial as well as educational performance – which makes it vital that the trusts that take over schools are able to run academy schools well and that they can be trusted to manage large amounts of public money.
The NAO report focused on:
the Department's approach and the extent of conversion;
the robustness, cost and speed of the conversion process;
the availability of sponsors and multi-academy trusts to support schools to convert to academies.
Omitted was the performance of schools once they have become academies and the Education and Skills Funding Agency's regulation and oversight of academies and its intervention in academies about which it has concerns.

In numbers
6,996 maintained schools had converted to academies in January 2018
1,101 number of approved sponsors in January 2018
£81m amount that the DfE spent in 2016-17 on converting schools to academies. 
Report conclusions

The report highlights that the DfE has converted nearly 7,000 maintained schools to academies at an estimated cost of £745m since 2010-11.
In the report, it is noted that most of the academies had been performing well as maintained schools – making conversion relatively straightforward – and highlighted that the DfE had rejected or deferred very few applications. The NAO report also brought to attention that, in many cases, it has taken longer than anticipated to turn underperforming schools into academies. More recently, it said, the DfE has been more rigorous in its scrutiny of applicants' financial sustainability and governance.

'Challenges are likely to increase in the future', the report says. 'The Department has not explicitly set out its current policy, but it is unclear how feasible it will be for it to continue to convert large numbers of schools. Most schools that are still maintained by local authorities are primary schools. These include small, sometimes remote, schools that tend to be less easy to integrate into multi-academy trusts.'
Also noted are the substantial variations across the country in terms of the relative proportions of maintained schools and academies and in the availability and capacity of sponsors to support schools most in need. This, the NAO says, necessitates policy to be clarified by the DfEto make sure that the school system is coherent – all parts working together coherently; something that the NAO deems a crucial to securing value for money and to provide students with access to 'good end-to-end schooling'.

Access the full report here.
What the education representatives are saying
Paul Whiteman, general secretary of school leaders' union NAHT said: "Converting to academy status can be a positive step for a school and we support the right of schools to choose to convert where it's in the interests of the school and the community it serves. We remain strongly opposed to forced academisation.
"As the NAO report shows, forcing schools to become academies does not guarantee that anything will change for the better for pupils and staff in those schools. The government's one size fits all approach means that there are often delays of months and months in finding a sponsor. This slows school improvement rather than speeding it up. The important thing is to provide effective support quickly, and forced conversion is not the answer. In many cases, the Local Authority will still be the best partner for a school seeking to improve.
"The lack of willing sponsors, and the number of schools that have been forced to convert but are miles away from their sponsor schools underlines the problems associated with forced conversion."
Kevin Courtney, joint general secretary of the National Education Union, said: "This report is a damning indictment of Government education policy.  The true legacy of the academy programme, and its attack on local authority oversight and structures, are the 105 schools previously forced to become academies following an 'inadequate' rating by Ofsted which are now languishing without support nine months later because the Department for Education has failed to find a sponsor for them. The government's marketplace system has simply failed to deliver for these schools or their children.
"Today's report draws attention to the fragmented state of England's education system. The proportion of schools that were academies, including free schools, in different local authority areas, at January 2018 ranged from 6% to 93%. This incoherence makes it impossible to guarantee a level playing field in terms of the quality of education that parents can expect across the county. As the NAO notes, regardless of the mix of maintained schools and academies, local authorities retain important responsibilities, including an obligation to provide enough school places even though they do not control the number of places in academy schools.
"As the report makes clear, in 2017-18, the Department withdrew the 'general funding rate' that was previously paid to local authorities and academies for school support services as part of the Education Services Grant. At the same time that Government is demanding ever-higher standards from schools, it is taking away the funding needed to support that work.
"Schools up and down the country are going cap in hand to parents because they simply don't have enough money – yet the Government continues to live in a state of denial. Headteachers, parents, teachers and school staff know better, and it is the pupils who are bearing the brunt.
"It is time that the government called a halt to its failed education reforms. Schools must be returned to the accountability and democratic oversight of local authorities and education funding must be restored both to schools themselves and to local councils to enable them to carry out their education function. Though the NAO report doesn't comment on this, the evidence of many independent studies confirms that schools do not do better or improve faster through conversion to sponsored academies, rather than staying with local authorities."
Geoff Barton, general secretary of the Association of School and College Leaders, said: "The National Audit Office report has highlighted a critical issue. Struggling schools are being left in limbo because the government insists that they have to be academised but cannot then find an academy sponsor for them. We call on ministers to rethink their approach to schools which are deemed to be underperforming.
"Compulsory academisation should not be the default 'solution', particularly where it is very difficult to secure a sponsor. Instead, a range of options should be considered to give the school the swift and effective support that is needed to improve standards for its pupils, and the school itself should be meaningfully consulted about the best way forward."
Don't forget to follow us on Twitter, like us on Facebook, or connect with us on LinkedIn!