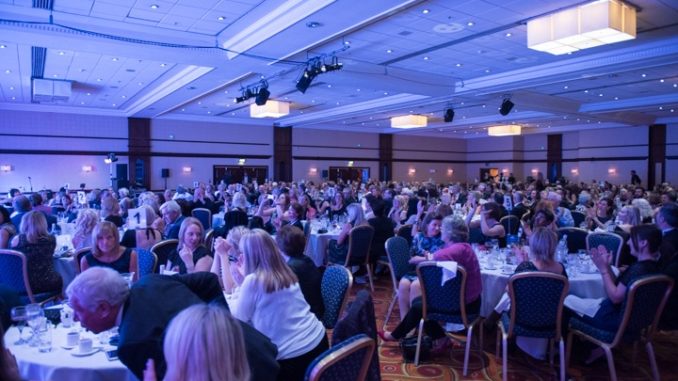 The NASBM National Conference will be the 'appear at' event for all school business professionals in 2017.
The conference will be the last NASBM conference before the association's transition to the Institute of School Business Leadership, and it will also mark the association's 20th anniversary year supporting the school business profession.
Professional prominence and transformation will be one of the main themes as the sector continues to respond to the changing education market and the new roles that are developing across the emerging federations and trusts.
This will be supported by the launch of a suite of professional qualifications to meet the sector's needs, and NASBM Professional Standards – the culmination of 12 months of development work.
Why attend?
In addition to offering delegates a wide range of keynote speakers, expert-led and practitioner-supported workshops, networking and effective practice sharing, there is also the opportunity to access at least 90 leading sector suppliers in a dedicated exhibition hall area.
The conference will be an opportunity to stop and review where you are in your current role, aligned to your career ambitions and the steps required to make the journey.
There will be 16 workshop sessions across the two-day conference, developed to respond to the current challenges and NASBM Professional Standards disciplines, including:
Deal or no deal – how to successfully grow your multi-academy
How to identify, develop and manage collaborative buying opportunities and ensure any subsequent contracts deliver required
Apprenticeships – the new regime
The Parent Index: The costs of managing relationships with parents and how to reduce them whilst increasing parent engagement
NASBM has invited a range of speakers from the education sector to provide diversity, coverage of current topics and clarification on recent policy changes. Speakers include:
Justine Greening, Secretary of State for Education and Minister for Women and Equalities (invited)
Dr Fiona Creaby, Manchester Metropolitan University (confirmed)
Tony Foot, Director, Education Funding Group, Department for Education (invited)
Sian Carr, President, ASCL (confirmed)
Leora Cruddas, FASNA CEO from 1 September 2017 (confirmed)
Barry Hymer, Professor of Psychology in Education, University of Cumbria (confirmed)
Alison Sharman, Motivational speaker (confirmed).
Where and when?
The event will be held at the Hilton Birmingham Metropole, National Exhibition Centre, Birmingham on November 16 and 17, 2017. The full conference package includes both days at conference and accommodation on Thursday, November 16 for just £365. It's the best value conference for school business professionals.

Don't just listen to us: this is what your colleagues said about last year's event:
"I felt I gained a lot from attending, the information about NASBM was also excellent."
"I found the whole experience really enjoyable and I have come back to school feeling enthused and invigorated with lots of ideas on how to improve many different areas of the school. Thank you for a brilliant conference and I will definitely be returning next year."
Book your place:
For more information and to book Avoid the waiting list and book today, because we have been oversubscribed over the last three years.