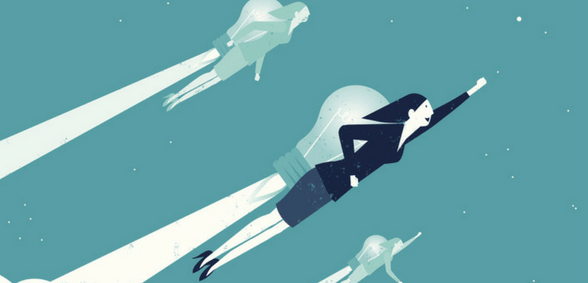 Accessing CPD has got tougher for school business professionals in recent years. It means that practitioners need to get proactive about their professional development, says Val Andrew
For many years professional development for school business leaders and managers was relatively straightforward, with the National College for School Leadership providing access to a range of programmes that gave practitioners a clear path of progression all the way through to Master's level.
But the demise of the National College and the significant increase in the diversity of school business leadership roles since 2010 has made it harder for professionals to navigate the CPD choices available.
Three key factors have influenced how school business professionals now access relevant CPD:
A fragmented education landscape
Back in 2001, when the then education secretary Estelle Morris set out to train 1,000 bursars, most schools were local authority maintained and this government initiative provided the platform for the evolution of the school business manager. A series of progressive programmes helped to develop the generic SBM role, which gradually became common in secondaries, and to some extent, in primaries too.
In 2010 there was a significant change to the structure of the education landscape, with many more schools leaving local authority control to become academies. Demand for school business leadership roles increased and practitioners had to acquire new skills – and adapt to more specialised roles – to meet new financial management and reporting demands.
The development of school groups – either through multi academy trusts or local authority federations – has led to even more diversification of non-teaching leadership roles, many of which are entirely specialised.
With around three quarters of primary schools still under local authority control, there are still many generic SBM roles, but equally there are a significant number of specialist roles such as accountancy, HR and estates management experts. Many of these specialists come into education with existing professional qualifications and, whilst they often need to develop a broader understanding of the education sector, the traditional SBM CPD routes are less attractive or appropriate for them.
With such diversity within the profession the dilemma is what exactly does relevant CPD looks like? Is it a suite of traditional programmes as before (and still offered by a range of training providers and accredited by the ILM) or is it a more modular approach to help those with specialisms broaden their skills and expertise?
The school funding crisis
This continues to be a real challenge for those school business leadership professionals trying to access affordable and relevant CPD. Sadly, when school budgets are under pressure one of the first casualties is the CPD budget.
Priorities tend to link closely to the individual school/group development/improvement plan and schools try to maximise limited funds to provide some level of professional development for staff. School business professionals are often reluctant to ask for CPD for themselves, preferring to see the funds used elsewhere within their schools.
Networking opportunities
Networking groups have long operated in certain areas, but a recent initiative by the Department for Education to encourage the development of more networking groups means that many more practitioners across the country can now join a local network group. Most offer regular meetings to help support practitioners and to provide some elements of CPD. The pressure of the role and the isolation that many practitioners experience mean that these regional groups are an invaluable support mechanism at a local level.
So what positive steps can SBLs take to overcome these challenges and access professional development?
To help practitioners work out what their development needs might be it is useful to review skills and competencies and benchmark them against the ISBL's national professional standards.
There is also a very useful self-assessment toolkit developed by ISBL and Best Practice Network that can help focus practitioners work out the exact areas where they need development and the best CPD routes.
For current or aspiring school business professionals, it may still be relevant to opt for a Level 4/5 holistic programme of SBM training. For others, a more specialised or modular approach might be the most appropriate route.
The challenge for training providers has been to review and tailor their programmes more closely to the changing needs of the profession, and to ensure they are linked to the national professional standards. Apprenticeship routes are also now being offered.
The big picture is that a more flexible CPD approach is emerging and this provides broader options for practitioners. However, practitioners will need to be proactive and do their own evaluation to find out which CPD route most closely matches their own needs.
Next steps: For information about the courses available go to:
Val Andrew is an independent school business leadership consultant working with Best Practice Network to develop its new Level 4 Diploma for School Business Managers programme. More information at:
www.bestpracticenet.co.uk/dsbm-l4