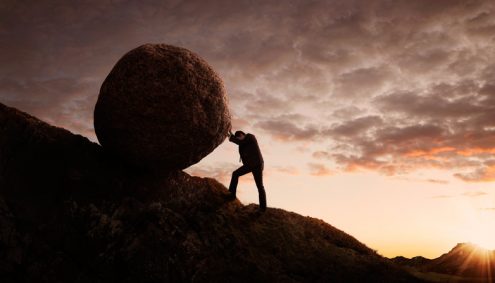 Do you switch off your work brain at the end of the working day? Yes, well you are part of the fortunate two-thirds. No? Rest assured you are not alone. According to a new survey, nearly a third of UK workers are facing burnout by allowing work tasks to encroach heavily on free-time
UK workers are facing burnout by allowing work tasks to encroach heavily on free-time, according to a new survey from Regus.
The survey targeted UK professionals in order to identify typical patterns working and productivity. For many respondents it appears that working structures are simply not geared to delivering a work/life balance that enables adequate rest and relaxation. Nearly a third (30%) of UK workers admit to working overtime at the weekend or on holiday.
Burnout prevention
Preventing burnout by protecting private time is a hot topic. Back in January, France passed a law establishing workers' 'right to disconnect', requiring companies with more than 50 employees to establish hours when staff should not send or answer emails. More recently, the issue of mental health in the UK has gained much media attention thanks to the high-profile campaigning of members of the Royal Family. With the UK employment rate at its highest level since comparable records began, wellbeing in the workplace is obviously a key factor in the overall mental health of the nation.
What is burnout?
Experts describe 'burnout' as physical, psychological and emotional distress caused by a total inability to rest. The number of people spending time working during so-called relaxation hours should serve as a wake-up call to managers and HR professionals.
The nature of burnout
Certainly, the rigid commuting model of beating traffic and cramming on trains to arrive at a fixed location at a set-time is proven to raise stress-levels. Respondents identified a more flexible workplace approach as being beneficial to wellbeing. Over half (54%) stated that they believed working from a professional location nearer to their home could help improve their work/life balance. And, 43% of respondents stated that they intend to work remotely in the coming year in order to improve morale.
Beating burnout:
Encourage wellbeing practices in the workplace, such as flexible working and mindfulness training
Discourage 'always on' culture outside of work, such as no emails after 8pm or at the weekends
Emphasise one-at-a-time task prioritisation and discourage multitasking
Create slow periods during the year to allow for recovery time
Cre5. Be kind, exercise empathy and compassion to employees.
Richard Morris, UK CEO, Regus comments: "There is no lack of awareness around mental wellbeing and about how employers can improve working structures for employees. However, this awareness needs to now translate into tangible action and strategy.
"Studies prove that the commute remains a major cause of stress and unhappiness yet still employees are asked to battle for the same train at the same time simply to be present at a designated location. This is an archaic and outdated model.
"By embracing flexibility and enabling employees to work closer to home, employers will be rewarded with a workforce that is better equipped to provide its best work. There may, in time, be a UK law like the one recently passed in France whereby businesses are required to more closely monitor out-of-work activity. However, the onus is on UK firms to take a pro-active stance and to put worker wellbeing first."
Don't forget to follow us on Twitter, like us on Facebook, or connect with us on LinkedIn!