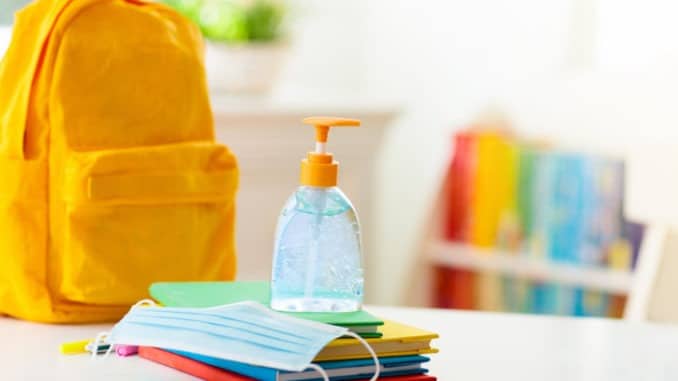 Covid-19 infections and outbreaks were 'uncommon' in English schools after they reopened in June, according to a Public Health England report
A study released by the health agency on Sunday found there were 67 individual cases, four 'co-primary' cases and 30 outbreaks of Covid-19 in schools during June.
Co-primary cases were defined as two or more confirmed cases with a common epidemiological link diagnosed at the same time, while outbreaks were defined as two or more epidemiologically linked cases where subsequent cases were diagnosed within 14 days.
The 67 single cases were made up of 30 students and 37 staff. A total of 121 cases were linked to the outbreaks – 30 in children and 91 in staff. More than a million children attended school in the month.
Commenting on the report by PHE England and the chief medical officer's comments on the full return of schools and colleges, Kevin Courtney, joint general secretary, of the National Education Union, said:
"The NEU agrees with the chief medical officer about the benefits a return to full time education will have for children and young peoples education and well being.
"We believe that it is vital that the government must take every step it can both to allow this wider re-opening and to keep the R rate below one.
"Today's report by PHE England shows that there were only a small number of outbreaks in schools after the partial wider opening in June, but as the report itself acknowledges there are limitations on the generalisability of its findings – both because there was little data from secondary schools and because in primary schools much smaller bubble sizes were possible in the summer.
"It is very important that such monitoring studies are maintained during the period of wider school opening.
"Schools and colleges are currently doing all they can to ensure their buildings are as COVID secure as possible, as well as dealing with the fallout from the exams fiasco.
"However school staff, parents and pupils are being sorely let down by government because of a lack of a Plan B and of ensuring robust track trace and test is in place throughout the country.
"We believe the government is negligent in the extreme.
"Schools and colleges need to know what should happen if an outbreak of the virus occurs in individual schools or more widely with either national, regional or local spikes. Government advice needs to cover the possible self-isolation of bubbles and, in extremis, moving to rotas or to more limited opening. It needs to cover advice to heads about the protections needed for staff in high risk categories if infection rates rise.
"Government should be employing more teachers and seeking extra teaching spaces to allow education to continue in a Covid secure manner if infections rise. This should include employment of student teachers who have finished their courses and not yet found jobs, as well as mobilisation of supply staff."