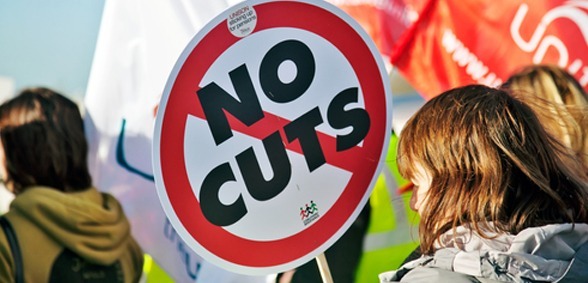 The joint head of the National Education called on campaigners, earlier this week, to vote for a strike
Kevin Courtney, joint head of the NEU, encouraged campaigners on Tuesday to strike, stating it was the only thing left that the government would respond to, according to The Guardian.
Flanked by Jeremy Corbyn and Angela Rayner, Courtney addressed those who attended the planned march for better school support earlier this week, "From today, the campaign continues. We are ramping it up," he said.
"We are grateful for the support of politicians from all political parties who will support us. We know we have support from Labour's frontbench directly here and we thank them again for that. But we say it's our actions that make the difference."
Courtney's speech came just hours after the announcement that hundreds of college lecturers would stage a two-day strike over a pay dispute.
Courtney insisted that the NEU was not "strike-happy", saying: "We have taken every other step that we can think of… We really, really don't want to take strike action. But they aren't listening to any other things that we have done."
He also claimed that many parents would support a teacher walkout because they had become increasingly aware of the effects of government funding decisions on schools.
Rayner added that a Labour government would not "spend, spend, spend – we will invest, invest, invest" in education. Corbyn highlighted that his party still intended to increase corporation tax to pay for the scrapping of university tuition fees.
Courtney attacked education ministers for having claimed that resources had been increased. He admitted that there were, indeed, more teachers and that budgets were greater in nominal terms, but underlined that the increasing pressure actually meant these represented real terms cuts.
A Department for Education spokesman said: "Children only have one chance at an education; they all deserve the best. Since 2010, we've raised standards in thousands of classrooms, protected school funding and made it fairer across the country, and recently boosted budgets by £508m to give hardworking teachers a pay increase.
"While there is more money going into our schools than ever before, we recognise the budgeting challenges schools face and that we are asking them to do more. That's why we're supporting schools and headteachers to make the most of every pound."
Don't forget to follow us on Twitter, like us on Facebook, or connect with us on LinkedIn!