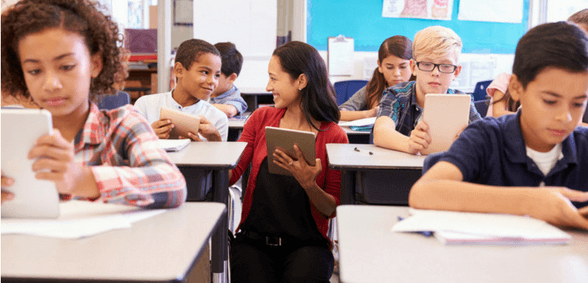 The NEU has revealed the results of its supply teachers' survey
The National Education Union's (NEU) latest survey of supply teachers shows that, despite a teacher shortage and the government's efforts to regulate the supply teacher market, the majority of supply teachers are reporting lower levels of pay compared with previous years.
They have also reported that they are finding it harder than ever before to obtain work.
The annual survey was conducted between 8 May and 17 June 2019 and received 1,450 responses – a larger uptake than in previous years.
Daily pay rates continue to remain low with 40% of supply teacher members saying they are paid between £100 and £124 per day, which is down 41% from 2018.
In the same period, the proportion of respondents who are paid less than £100 has gone from 11% to 14%.
In the same survey, the percentage paid £150 or more per day remained at almost nine per cent, as in 2018.
However, even a daily rate of £150 pays an experienced supply teacher around 10% less than a teacher with five years' experience paid at main pay range maximum.
89% of respondents said that their pay rate as a supply teacher was lower or significantly lower compared to the pay rate or scale they were most recently on when employed by a school or local authority.
31% of respondents (excluding "don't knows" and newer supply teachers) said they were paid less or significantly less than three years ago.
Low pay and low incomes from supply teachers had compelled 56% of all respondents to take on other work. 17% said that they claimed benefits and 2% said they used food banks. Many others are reliant on savings, or in debt.
Supply teachers have reported in significant numbers (48%) that they are increasingly offered work as a 'cover supervisor'. In practice, this often requires actual teaching; such assignments to 'teach on the cheap' were experienced by 35% of secondary respondents (where cover supervisors are more common) and 12% in primary.
A significant trend in recent years has been the rise of agencies, with 82% of respondents dependent on them for work – a 32% increase since an equivalent survey in 2010.
In the same period, direct arrangements between supply teachers and schools has collapsed, from 39% in 2010 to just 13% today. Local authority-run 'supply pools' continue to diminish, with 3% of respondents saying it was their main source of work, a drop from 11% in 2010.
Significantly, 'umbrella companies' have made something of a retreat. 25% of respondents to the 2019 survey are paid through an umbrella company, down from 47% in 2015.
Only 18% said that their agency insisted on an umbrella company or limited company arrangements, down from a 62% high in 2017.
The most common reason for switching to supply teaching is the excessive workload faced by those in a permanent teaching post, with 31% of respondents identifying it as their main motivator.
A further 13% said it was because they could not find a permanent teaching post.
Some added that they tended to lose out in the vetting process to younger and therefore cheaper teachers, forcing them to turn to supply routes. 38% of respondents would take a permanent post if offered.
Commenting on the findings of the survey, Kevin Courtney, joint general secretary of the NEU, said:
"The situation for supply teachers is becoming ever more invidious, with experienced teachers not only underpaid but undervalued.
"With so many reporting that they need to claim benefits, or even turning to food banks, it seems incredible that such a situation can have grown amidst a retention and recruitment crisis across the profession as a whole.
"Funding pressures currently faced by head teachers are making experienced teachers less affordable, and those who do get to work as supply teachers are increasingly underpaid.
"The root causes are clear in the findings of this survey. A collapse in traditional pathways to work has run in parallel with an explosion in agencies, who with their commission are a further drain on schools' narrowing budgets.
"In turn, the workload facing permanently-placed teachers is driving many into supply. This is a downward spiral, damaging not just to teachers' wellbeing but the range of experience available to a school and the pupils they teach.
"This weekend we are launching a new charter for supply teachers [attached] which sets out the NEU's aspirations for its members and sets out the steps we believe necessary to achieve them.
"These include a new system for supply teacher employment, free of agencies and umbrella companies, and a guarantee that pay reflects both experience and the national pay arrangements for permanently-placed teachers."
Don't forget to follow us on Twitter, like us on Facebook, or connect with us on LinkedIn!