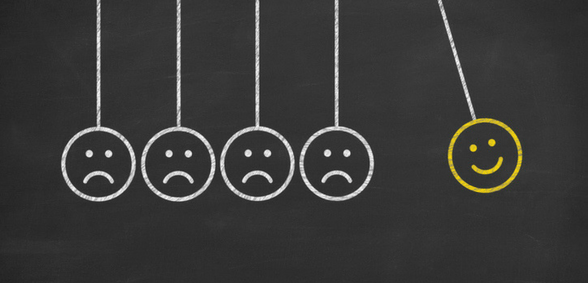 Mental health problems amongst young people have hit a crisis point, according to the findings of an NEU survey
While the National Education Union's (NEU) annual conference runs in Liverpool this week, more than 8,000 teachers, school leaders and support staff from across the UK have made clear their views on the state of education and the conditions they are having to work under. Results are being released over the course of conference.
Today, the NEU is focusing on the survey findings connected to the mental health of children and young people.
Members have conveyed tragedies that could be prevented by proper government funding. They are also concerned about the effects of the 'exam factory' culture of over-testing, which is so damaging to young people.
The number of young people with mental ill health has increased significantly since 2017, but the NEU survey shows that resources simply cannot keep pace with demand.
Increase since 2017
There was an overwhelming response from members when the NEU asked if members had noticed a change in the number of pupil/student mental health problems in the past two years.
83% confirmed that they had seen an increase. Just seven per cent said they had not noticed a change, and 11% could not be sure.
When broken down, the results are alarmingly high across all sectors.
| | | | |
| --- | --- | --- | --- |
| | Yes | No | Dont know |
| Primary | 81% | 9% | 11% |
| Secondary | 86% | 4% | 10% |
| College | 90% | 6% | 4% |
Provision
The NEU asked members if they had the right provisions in their workplace for supporting pupils with mental health issues. Whilst a majority of teachers (59%) reported they had learning support assistants, less than 50% reported a school counsellor.
Only 30% identified external specialist support. Less than 30% had a school nurse. The government instead suggest mental health first aiders, rather than mental health professionals – but only 12% of schools even had these.
| | |
| --- | --- |
| Answer Choices | Responses |
| Learning support assistants | 59% |
| School/college counsellor | 49% |
| External specialist support | 30% |
| School/college nurse | 29% |
| Senior mental health lead | 12% |
| Trained mental health first aider | 12% |
| None of the above | 12% |
Stumbling blocks
The NEU asked members to identify what prevents them from fully supporting young people who are experiencing mental health issues. There was significant blame apportioned to real-terms funding cuts (57%) in this multi-choice answer, along with a reduction in teaching assistants (51%) and learning support assistants (40%), the narrowing of the curriculum (32%), an 'exam factory' assessment system (53%), and personal workload (64%).
As earlier questions revealed, the increasingly strained access to external support services (eg. CAMHS, specialist SEND assessment, and education psychologists) was significantly to blame, with 64% of respondents confirming so.
| | |
| --- | --- |
| Answer Choices | Responses |
| Your workload | 64% |
| More difficult access to external support services (e.g. CAMHS, Specialist SEND assessment, Educational Psychologists) | 64% |
| School/college funding cuts | 57% |
| Assessment system (i.e. exam factory culture) | 53% |
| Reduction in teaching assistants | 51% |
| Reduction in learning support assistants | 40% |
| Narrowing of the curriculum | 32% |
| None | 3% |
| Not sure | 6% |
Training
More than a third of respondents (37%) have had training in the past year to help with supporting young people with mental ill health. This does not vary significantly by phase but was higher in colleges (40%).
However, individual responses suggest overall that the training was frequently inadequate and ineffective or had to be sought outside of school and at personal cost.
Commenting on the survey results, Kevin Courtney, joint general secretary of the National Education Union, said:
"These are alarming reports of a growing crisis in our schools and society. It is very clear that this government's policies on education and school funding are contributing to a terrible and destructive situation for young people and the education workforce. Schools can't solve this alone and Government's underfunding of public services is damaging the next generation from an early age.
"Teachers are also witnessing an increase in child poverty and its terrible effects, which can all too often impact negatively on mental health.
"Above all this is about pupils, and it is incumbent upon the education system to do all it can to support anyone with mental health problems."
Don't forget to follow us on Twitter, like us on Facebook, or connect with us on LinkedIn!