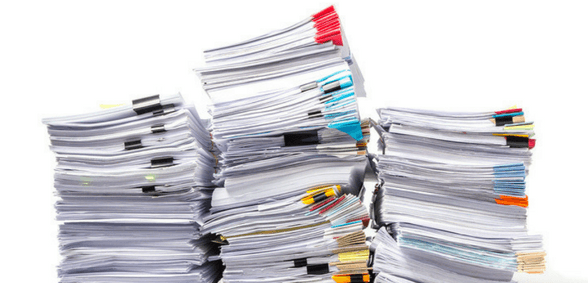 A new survey of NEU members shows workload is out of control and driving people out of profession
In advance of the National Education Union's (NEU) annual conference, held in Liverpool this week, more than 8,000 teachers, school leaders and support staff from across the UK have made clear their views on the state of education and the conditions they are having to work under.
Results will be released over the course of conference. The below information focuses on survey findings connected to workload.
Whilst the NEU believes the government has been slow to acknowledge the recruitment and retention crisis, the situation has worsened: work-life balance is, apparently, worse than a year ago and the linked issues of workload and accountability are the main reasons education professionals don't see themselves working in the sector in the near future.
Should I stay, or should I go?
Two fifths of respondents (40%) predict they will no longer be working in education by 2024, and almost one fifth of all respondents to the survey (18%) expect to be gone within two years.
| | | |
| --- | --- | --- |
| Where do you see yourself… | In two years' time? | In five years' time? |
| In the same role | 33% | 11% |
| Looking for promotion in the same workplace | 10% | 8% |
| Looking for promotion elsewhere | 9% | 9% |
| Changing role or setting but remaining in education | 19% | 13% |
| No longer working in education | 18% | 40% |
| Don't know | 11% | 19% |
This is broadly consistent across sectors and job type. However, when broken down by levels of experience (i.e. years worked in education), there is much to concern the government about the plight of recently qualified teachers.
According to NEU results, 26% of those with between 2-5 years' experience intend to leave education in the next five years.
For those with less than two years' experience, this drops to a still significant 15%.
When asked why they would be leaving, workload (62%) and the accountability regime (40%) were the main reasons given. These answers are noticeably more pronounced amongst those respondents with less than five years' experience; workload and accountability rise to 77% and 45% respectively.
Work-life balance
56% of respondents believe their work-life balance has got worse or much worse in the past year.
31% believe it has stayed the same, while just 12% think it has got better or much better.
The worsening was broadly consistent regardless of time spent in schools/colleges – e.g. those who have worked in education for less than two years reported very similarly (57%) to those with two decades or more professional experience (56%).
When broken down by job type, the deterioration is noticeably worse for senior leadership (66%) and heads of department/middle leaders (66%). 38% of support staff report being worse off, with a further 52% – higher than any other job type – reporting a work-life balance consistent with two years ago.
According to sector, college staff report a slightly worse overall picture than those working in other phases.
When asked "what would be the one thing that would make your job better in the next 12 months?" the individual responses were dominated by calls for a reduction in workload. Common were the complaints about the heavy marking and reporting and assessment workload.
Many of the responses reflected a concern that the accountability regime both from Whitehall and within schools was damaging learning.
Workload won't come down until the accountability regime is reset and rebalanced so that it can provide reliable assurance that children's education is in safe hands without the detrimental effects on both pupils and teachers of teaching to the test and prioritising tasks, paperwork and data analysis for inspectors above those to support learners.
Stress
When asked what caused them stress, respondents identified very strongly with workload and workload-related issues in their multiple-choice answers.
There is some variation across the results when broken down by job type, but for senior staff and classroom teachers the top four issues remain the same. Support staff are more likely to be stressed by personal finances.
Commenting on the survey results, Kevin Courtney, joint general secretary of the NEU, said: "It is clear from our survey that the government is doing a far better job of driving teachers out of the profession than they are solving the issue of excessive workload.
"Damian Hinds has made many of the right noises about fixing the problem, but he and his predecessors have achieved very little.
"The fundamental problem, as the results of our survey shows, is one of excessive accountability brought on by the DfE and Ofsted. The blame is at their door. So long as the main drivers of a performance-based system are still in place, schools will continue to be in the grip of a culture of fear, over-regulation, and a lack of trust.
"We need drastic action and a major rethink from government if we are to stop the haemorrhaging of good teachers from the profession. Action so far – including clarification documents endorsed by the NEU – has not made the difference. It continues to be a case of fiddling at the edges."
Don't forget to follow us on Twitter, like us on Facebook, or connect with us on LinkedIn!