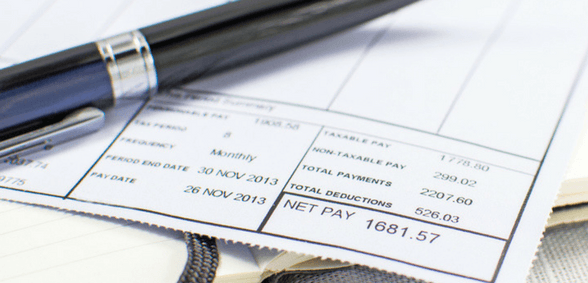 The NEU surveyed tens of thousands of teachers to discover whether they were satisfied with their pay or not; unsurprisingly, the answer is no
Almost 34,000 teachers have responded to a National Education Union pay survey, which shows alarming levels of dissatisfaction both with levels of pay and with the performance related pay (PRP) system in schools.
The survey shows:
• 70% of respondents are thinking of leaving the teaching profession due to poor levels of pay or the PRP system.
• An overwhelming majority of respondents feel underpaid compared to contemporaries in other graduate professions. 79% believe that their pay was less or significantly less than what they would expect given their job weight, role and responsibilities.
• 42% of teachers had not yet received a cost-of-living increase for September 2018, with 18% of respondents already having been told they would definitely not be getting one.
Teachers' unhappiness with the pay system was also demonstrated by the following findings:
• 90% of those denied progression up their pay scale said that the decision was unfair, and 92% had been given no indication during the year that they were not meeting the standards for progression, contrary to Government guidance.
• The majority (79%) were not, however, going to appeal, with many saying that it would be a waste of time and have undesirable consequences.
• Teachers who had been pregnant or on maternity leave during the previous year were almost twice as likely to be denied progression (19% compared to 11% overall) with half being explicitly told this was the reason they had been denied progression.
• 19% of those denied progression were told that this was explicitly due to funding issues rather than performance issues, a figure which has been rising steadily in recent years.
Dr Mary Bousted, joint general secretary of the National Education Union, said: "In the interests of teachers, parents and children the government must now take heed and act. PRP is not suitable for schools – it promotes unfairness and inequality and makes pay determination costlier and more bureaucratic.
"The government's proposed two per cent increase would be yet another real-terms pay cut and yet more fuel for the teacher supply crisis. The NEU and other unions have jointly called for a five per cent increase supported by additional funding.
"The government must realise that education funding needs to be increased to reverse the cuts for teachers' pay and all the other cuts that schools have had to make in recent years.
"Alongside a fully-funded increase of five per cent for every teacher, we need a national, fair and transparent framework for teacher pay."
Don't forget to follow us on Twitter, like us on Facebook, or connect with us on LinkedIn!