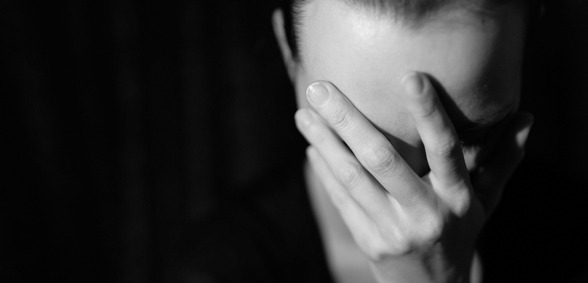 A new survey by National Education Union (NEU) reveals that pressures at school making pupils suicidal
Almost half (49%) of education staff say secondary school pupils have been suicidal because of stress they are under, according to a survey by the National Education Union (NEU).
The survey, released at the ATL section annual conference, also found that 81% of those in secondary schools reported that pupils are self-harming as a result of pressures they face.
The survey asked 730 education staff – working in early years, primary, secondary, sixth-form colleges and FE colleges. The survey revealed that, overall:
more than half (56%) of pupils' mental health issues are leading to self-harm;
45% reported pupils having eating disorders;
48% said pupils were having panic attacks.
'Largely, mental health issues are on the rise with almost seven in 10 (68%) respondents saying they believe their school or college is having to deal with more pupil mental health issues than five years ago, and a third (34%) saying they are dealing with significantly more than one year ago,' the NEU said of the findings.
When it came to identifying the underlying reasons, 82% of respondents said that tests and exams have the biggest impact on the mental health of pupils; 67% believed it is due to pressure from schools to do well; 50% said it was as a result of a narrowing of the curriculum; and 48% considered the pressure students put on themselves to do well academically a contributing factor.
One major issue raised by the survey findings is that it shows the additional lengths that schools and colleges are having to go to in order to support vulnerable students – and that they are ill-equipped to do so.
When asked about barriers to supporting students with mental health conditions in their school or college funding was identified by 77% of respondents – followed by length of time to get specialist help (75%). Further, more than half (54%) said that funding to provide support for pupils' mental health is inadequate.
'When questioned about access to support services, such as child and adolescent mental health services (CAMHS), 65% said their school or college finds it more difficult to access them compared to a year ago,' the NEU highlighted.
Dr Mary Bousted, joint general secretary of the NEU said: "It is shocking that so many children are suffering from mental health issues to the point of contemplating suicide or self-harming. The government must bear some responsibility for the huge amount of stress so many children are under, and for the hollowing out of crucial local support services. This has placed an unacceptable strain on education professionals who have to pick up with the pieces when these vulnerable children hit crisis.
"The constant pressure for pupils to reach impossible standards, and the constant tinkering with the curriculum, leaves them feeling demoralised and disillusioned by education. This is no way to encourage more children to do well at school or college.
"The government must also bear responsibility for the problems schools and colleges have accessing services, such as CAMHS, which have been hit by funding cuts. The proposals in the government's mental health green paper are too little too late to have a meaningful impact on the current situation."
Don't forget to follow us on Twitter, like us on Facebook, or connect with us on LinkedIn!