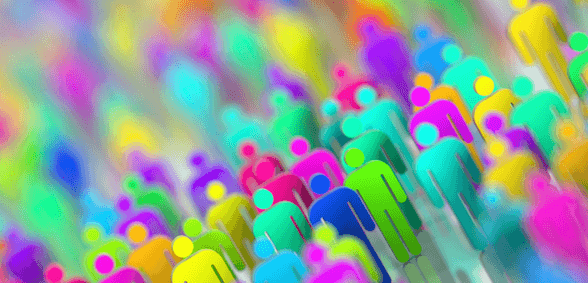 New data shows that not only are secondary pupil numbers rising dramatically, but teacher retention continues to suffer
New data from the Department for Education has revealed that the overall number of secondary school pupils has risen for the fifth consecutive year.
There are now more than 69,500 more pupils in state secondaries this year. For primaries, it's a much smaller increase of 10,800.
8.4% of all secondary classes have 31-35 students. This is a 7.7% rise from 2018.
Geoff Barton, general secretary of the Association of School and College Leaders, said:
"The Department for Education has today published statistics which show that secondary school class sizes have risen for the fourth consecutive year.
"Even more worryingly, the percentage of secondary school pupils in classes of more than 30 pupils has also risen, from 9.6% in 2015 to 13% in 2019. This means that the number of pupils in large classes has increased by more than 118,000 in that time.
"This increase in class sizes is a direct result of real-terms cuts in school funding. Class sizes have increased because schools have had no alternative other to reduce the number of staff they employ at the same time as pupil numbers are rising.
"Without improved funding this situation will worsen. The two contenders for the leadership of the Conservative Party should be worrying more about schools than about tax cuts."
Kevin Courtney, joint general secretary of the National Education Union, added:
"Teacher recruitment continues to lag behind increases in pupil numbers, resulting in fewer teachers per pupil. In secondary schools, full-time equivalent teacher numbers have fallen by over 10,000 in the last four years, despite an increase of almost 150,000 pupils.
"In both primary and secondary sectors, the proportion of pupils in classes of more than 30 continues to rise; it now stands at 13% (558,658 in primary, 402,469 in secondary).
"Average secondary class sizes continue to rise at their fastest ever rate, while the average class size in primary remains at its highest level since 2000.
"The number of secondary pupils in large classes is at its highest level since 1981. This is clearly bad for the education of children and young people and needs to be urgently addressed."
Don't forget to follow us on Twitter, like us on Facebook, or connect with us on LinkedIn!