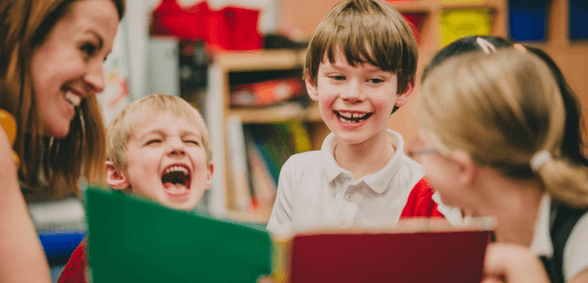 A new guidance paper from the Department for Education outlines the reasons why gender separation is detrimental to pupils' education and well-being
The Department for Education has released a new guidance paper – Gender separation in mixed schools – confirming that separating students based on sex is unlawful, as well as outlining exactly what this means.
Earlier this year, the Al-Hijrah School in Birmingham came under fire from Ofsted for its policy of segregating male and female pupils – not just in the classroom but also in corridors and the lunch hall. The DfE's new paper reiterates why segregation is unfair and detrimental to learning.
The paper states: 'Schools should not generally separate pupils by reference to protected characteristics such as sex, race or faith while at school. Any separation by reference to a protected characteristic is likely to give rise to unlawful discrimination unless permitted by section 158 of the Equality Act 2010; or section 195 of the Equality Act 2010; or unless the separation does not subject any pupil to a detriment because it is exceptional and its effect negligible.
'In a mixed school, any separation of pupils of either sex that denies them the choice or opportunity to interact socially, or to interact in an educational setting, with pupils of the other sex is likely to involve subjecting the pupils to a detriment because of their sex. This will be direct discrimination and will be unlawful unless it falls within one of the statutory exceptions contained within the Equality Act, even if done for religious or other bona fide reasons and even if the quality of the education provided to boys and girls is the same.'
It goes on to state that if pupils are separated by gender in specific classes or activities, school leaders will be expected to justify to Ofsted, parents and the community why this decision was made. 'Where a statutory exception is relied upon, they will be expected to demonstrate that they have considered and documented why the exception applies. Outside the specific statutory exceptions, they should be in a position to demonstrate that separation does not give rise to any detriment because its effect is negligible.'
The DfE adds: 'Schools should check that there are no practices that could result in less favourable treatment of a boy or a girl because of his or her sex.'
The report gives the example that it would be unlawful for a female pupil to be required learn textile design technology while a male pupil is given the option between textiles and practical carpentry. Denying a female pupil the same opportunities as a male pupil would be unlawful.
Toilet and boarding facilities in schools remain divided by sex due to existing statutory exceptions.